The firm has put forward a five-point strategy to support businesses in the UK holding a live event
Legal protection insurance specialist Arag has warned businesses to exercise extra caution around Christmas parties as Covid-19 cases remain high, especially since the discovery of the new Omicron variant.
According to United Nations agency the World Health Organisation, Omicron is a Covid-19 variant that was discovered in South Africa in November.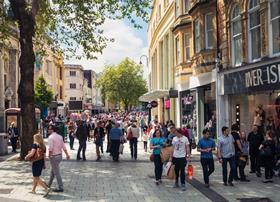 On 27 November 2021, prime minister Boris Johnson gave an emergency speech to the nation following two cases of Omicron being discovered in the UK.
This led to the reinstatement of face masks being worn in shops and on public transport. In addition, all travellers entering the UK will be required to take a polymerase chain reaction (PCR) test within two days of entering the country, as well as self-isolate.
All those that have been in contact with an Omicron positive person will also now have to self-isolate, regardless of whether they have been vaccinated.
Arag's head of claims Chris Millward said: "We often urge employers to think about staff who, for whatever reasons, may not want to attend a Christmas bash. This year, there could be lots of people who want to attend but cannot, if they or a loved one are isolating or particularly vulnerable.
"Bosses might like to think about making alternative arrangements for those people who are missing out, like sending them a gift or holding a parallel online event."
Five-point strategy
Arag insures UK businesses against the costs of legal risks, such as employment and contract disputes.
It has a five-point 'PARTY' strategy, which it has produced for employers still planning to hold a live event this year:
This recommends:
Plan - Check cancellation terms and make contingency plans. Review the venue's Covid-19 risk assessment and communicate any requirements to guests.
Adapt - Be flexible in response to local circumstances, for example if there are cases among the workforce or a spike in infections in the local area. Consider smaller team gatherings or Zoom events.
Remind - Employees may need reminding that normal workplace rules of conduct and behaviour still apply at off-site events.
Test - Compelling employees to show a negative test could raise tricky legal issues, but providing tests and asking staff to use them before attending will help minimise infection risk.
You're ready - For so many employees still working from home or only just back in the office, a festive get together, however small, is likely to be a big boost to morale.
Millward added: "Every year, we advise businesses about the employment risks that social events can increase, such as harassment.
"But the ongoing pandemic presents some new issues that bosses need to navigate. Most of us are so ready for a party after two years of lockdowns and limitations on social gatherings, but that will mean different things to different people.
"Some may be a little too enthusiastic and might need reining in, but others could be anxious about the virus and just being in a party situation.
"Nobody wants to think about cancelling a Christmas party that everyone is looking forward to and might be costing thousands. But there may come a point at which going ahead would be irresponsible.
"Besides, the cost of cancelling could be a lot less than holding an event that spreads the virus throughout the workforce, forcing lots of employees to isolate or take sickness absence at the same time."