Although the transaction is still subject to regulatory approval, on completion it will see the broker become part of the wider Ardonagh Advisory platform
Ardonagh has revealed plans to buy Hera Indemnity Ltd – a Lloyd's broker and provider of professional indemnity insurance (PII) solutions.
Upon completion of the purchase, Hera will operate as part of the wider Ardonagh Advisory platform which also includes Towergate's regional branch network, Health & Protection, Specialist and Retail lines, as well as Broker Network, Compass UK and Ethos Broking.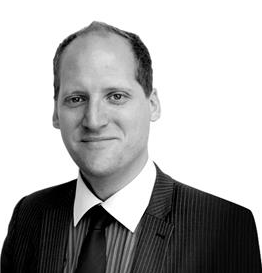 London-based Hera is a 25-employee strong broker, it was founded in 2004, and provides PII to solicitors in England and Wales. It boasts £41m in gross written premium, and specialises in the needs of solicitors, legal professionals, and the wider professional services sector.
Ardonagh Advisory's chief executive, Rob Worrell said: "The acquisition of Hera is an excellent start to the year. Hera is set to further bolster our existing PI capability, enhancing the offering and expertise we can provide to clients and prospects across Towergate.
"Its wholesale capabilities will further help intermediary networks and specialist brands within the wider Ardonagh Group to find insurance solutions for professions facing shrinking capacity and hardening rates."
The completion of this transaction is subject to regulatory approval.
No let up
Hera is led by chief executive Patrick Bullen-Smith, he said: "We see no let-up in the hardening of the PI market, making the importance of risk advice and presentation to insurers even more critical. Insurers are increasingly looking at professional indemnity and cyber security together and – as a firm which arranges PI insurance for over 15% of UK solicitor firms - we are proud to have developed a holistic proposition for both.
"It became clear during our conversations with the team at Ardonagh that they empower and invest in specialist teams and harness their size to deliver the best outcomes for their clients. We're looking forward to being part of a larger independent platform."