Group chief executive says he is 'excited about further expanding our presence in the South West'
Goldman Sachs-backed broker Aston Lark has completed a hat-trick of acquisitions this week as it confirms it has bought Bristol-based broker Venture Insurance Brokers.
This follows the purchase of Magenta Insurance and Bruce Stevenson Insurance Brokers this week, as well as Sennocke International Insurance Services, Build-Zone Survey Services, Right to Health and The Health Insurance Specialists at the end of last month.
Venture Insurance Brokers works in the commercial insurance arena, advising on a range of business risks across all sectors and providing assistance with surveys, claims analysis and health and safety compliance.
Offering insurance for both businesses and individuals, the broker specialises in professional indemnity insurance, property management, haulage and small business solutions.
It also supports clients with business continuity planning and risk management programmes.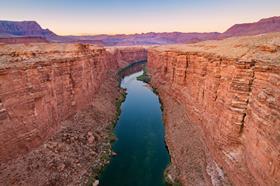 Growth opportunities
Speaking on the deal, Aston Lark group chief executive Peter Blanc said: "From our initial meeting with the Venture team, we have been continually impressed with their 'client first' approach, which sits perfectly with the ethos of Aston Lark.
"We're excited about further expanding our presence in the South West, following our earlier acquisition of Brunel Professions, and the growth opportunities we now have in Bristol and the surrounding areas.
"We are particularly pleased that the senior leadership team at Venture have chosen to invest part of their proceeds into Aston Lark as a commitment to long-term group ambitions."
Simon James, Venture Insurance Brokers' managing director, added: "It is with great delight that we are able to announce that we are joining forces with Aston Lark.
"Peter Blanc and Stuart Rootham are traditional brokers and this provides us with continuity and gives us the confidence that clients and staff will continue to be looked after in the same way for years to come."