Here we feature a joint entry from Sedgwick and The Hunting Dynasty into the Claims Service Solution of the Year – Claims Management Company category.
Sedgwick and The Hunting Dynasty entered its joint claims communications proposition into this category – to see more fantastic Q&As from finalists, click here
What key achievement did your entry highlight?
Clearer customer communications has made Sedgwick more efficient, effective and very easy to do business with.
Guided by human behavioural insight specialists, The Hunting Dynasty, the dynamic changes we've introduced to call scripts, emails, letters and checklists across four key areas of our business has simplified our approach.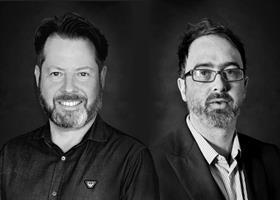 It's made the claims experience quicker and less stressful. Customer satisfaction has improved, while queries and complaints are reduced and claims lifecycles are shorter.
Can you share data or testimonials to back up your bid to win?
Home claims – 30% increase in customer satisfaction and 58% reduction in elapsed time.
Commercial – 14% reduction in inbound calls and emails.
Subsidence – response time to communications reduced by a quarter, 44% reduction in inbound calls and emails and 200% improvement in obtaining mitigation agreement.
Vulnerable customers – 12% increase in comprehension.
"For people with dementia and other vulnerabilities, a claim can be a frightening experience. It's great to see Sedgwick recognising this and being proactive in improving the experience for this increasing population," Louisa Mead, head of personal claims, Sutton Winson.
What sets your firm apart from the other shortlisted contenders?
The use of psychological and behavioural insight has enabled us to introduce intuitive and compelling improvements into the claims handling process and provide tangible benefits to customers, clients and our business. This sets us apart.
Stimulating customer engagement within the insurance claim process is a challenge – most losses arise from a negative event.
We're the only claims management firm using behavioural science to gain a better understanding of how customers react in a claims situation. And we've made the claims management process more user-friendly and inviting, so that customers feel encouraged and empowered to respond.
How will you celebrate if you are the victor?
Colin Kelsall, head of QA consultancy at Sedgwick, and Oliver Payne, founding director of The Hunting Dynasty (pictured):
"A real life, face-to-face get together between the Sedgwick and Hunting Dynasty team – the first time in over a year – would be nice…with a large glass of champagne!

"We can then reflect and work on the next phase of improvements to build on what we've achieved together so far."