Here we feature Sedgwick's entry into Claims Product Solution of the Year – Claims Management
Sedgwick entered its mySedgwick portal in this category – to see more fantastic Q&As from finalists, click here
What key achievement did your entry highlight?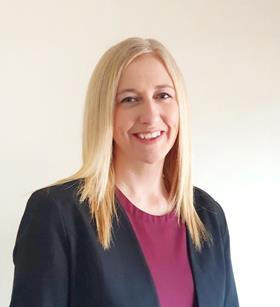 At the height of the Covid-19 pandemic, when thousands of in-person transactions moved online, we introduced a new self-service claims management portal, mySegdwick, that's fast, customer-friendly and extremely easy to use.
Portal, mySegdwick's key achievement has been to onboard 17 major clients and 11,579 insurance customers in just six months.
Over 700 commercial and domestic customers a day have submitted claims, uploaded documents, photographs and videos, changed appointments, retrieved updates and accessed live support 24/7 – covering absolutely everything they needed to do simply, effortlessly and remotely.
Can you share data or testimonials to back up your bid to win?
"mySedgwick reinforces the benefits of a digital solution and provides choice for the increasing number of customers who prefer to manage their claims this way. We welcome the opportunity for our customers to benefit from mySedgwick," Julie Murray, home claims manager, esure.
"We've been very impressed with the development of mySedgwick for John Lewis household insurance.

"Reduced touchpoints improve the turnaround time and allow for greater efficiencies internally - minimising the costs of handling claims. The proposition is win-win for both us as an insurer and the customer," John Pyall, head of MGA Cockpit, Great Lakes Insurance SE, UK branch.
What sets your firm apart from the other shortlisted contenders?
Portal, mySedgwick uses high-performing digital functionality, with automated decision making, to provide an intuitive and versatile, self-service claims management platform that's straightforward and very easy for customers to use.
It can be individually branded to provide a personalised 'point, click and go' claims portal for insurer clients – it's unquestionably market-leading and this sets Sedgwick apart.
How will you celebrate if you are the victor?
"The development of mySedgwick has been a real team effort and through testing times, everyone has worked hard to keep innovating."If we win this award, it would recognise the team's drive and determination. A celebration with the product owners' group will involve a huge cross section of colleagues – so we can look forward to one big virtual party," Angela Kelly, client operation delivery director, Sedgwick (pictured).