Tributes pour in for the "wonderful" Kevin Rousell OBE, who sadly died last week
Lawyers and insurers are in mourning after learning that Kevin Rousell OBE, head of claims management regulation at the Ministry of Justice, has died aged 54.
Rousell held the position at the MoJ for almost 12 years, was a regular speaker at conferences, was well-respected across the personal injury sector, and has been described as a "respected model professional," as well as a "calm, dignified and respectful" person.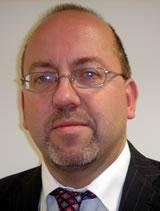 Last summer, he was diagnosed with a brain tumour.
The sad news comes just weeks after he received an OBE in the New Year's Honours List for 2018. He was awarded this on 28 December 2018.
Tributes
Lawyers and insurers alike have taken to social media to pay their respects to a man who "worked tirelessly in a tough role with many challenges."
Rob Cooper, risk, compliance and technology expert for financial and legal services said: "I had the pleasure of working with Kevin whilst at the CMR regulator. He was truly a very genuine guy who worked tirelessly in a tough role with many challenges. Although we were later on opposite sides of the regulatory fence he was always a true professional in every respect."
The Fair Trade Practice said: "We are saddened to hear of the passing of Kevin Rousell OBE, head of claims management regulation at the MoJ. Our directors met with Kevin during the review of the CMC sector, finding him calm, dignified & respectful."
Donna Scully, director at Carpenters Group, said that while they "locked horns many times over years about CMCs, he would put me down as his external work referee.
"I only ever had good things to say about him. He was loyal to his team & so much fun. He was a Twitter legend too."
Brian Rogers, director of regulation and compliance services at Riliance Group described Rousell as a "real gentleman and professional.
"He always had time for people and was very much the right man for the role he filled."
James Dalton, director of general insurance policy at the Association of British Insurers (ABI) said: "Kevin was a dedicated professional who listened, challenged and carefully considered the views of all those he worked with.
"The fact that he was fun and engaging in doing so made him an absolute pleasure to work with.
"My ABI colleagues and I will miss our lively and good-humoured debates with him."
And Ministry of Justice permanent secretary Richard Heaton said: "I was deeply saddened to hear of Kevin's death. His longstanding public service and his skilful regulation of claims management were greatly admired within the department and beyond.
"He will be greatly missed by all those fortunate enough to have known him. His achievements will remain, as a marker of his contribution to public service and the justice system. On behalf of the department, I offer my sincere condolences to Kevin's family and friends."
Rest in peace, Kevin Rousell OBE, the industry will miss you greatly.