The MP is calling for another review of the building safety reform process because 'fire safety has not kept pace with developments in building design'
The sustainable energy agenda sets out a "major challenge to fire safety" risk post-Grenfell because "it leads to lighter, less robust constructions in the interest of high levels of insulation", according to David Amess, conservative party MP and chairman of the All Party Parliamentary Group for Fire Safety and Rescue.
Speaking during a keynote address at the ABI's virtual property conference on 16 June 2021, Amess gave the example of the increased use of timber in construction.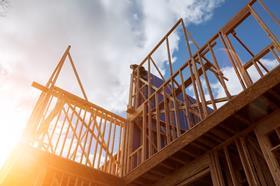 He continued: "Very sadly, we can no longer be confident in how robust our buildings are against fire and other safety risks for occupants.
"We are still faced by a situation where leaseholders and residents are unfairly held responsible for remediation of the evident weaknesses of buildings that they live in, without [having] any responsibility for the situation.
"[This] is a stark reminder [that] we have some major work to do collectively in better defining who exactly is responsible for safety in the building.
"The question of personal responsibility along the chain in construction, building design, property management and production application is also vital. I assume that everyone in insurance will want to take up [their] rightful role in that respect.
"There is a major potential consequence if we do not take a more holistic and integrated position on building design instead of looking at safety and design as an add-on."
Stop passing the buck
Amess, who used to work for an insurance company called Lesley and Godwin, stressed that "we cannot keep passing the buck, we need ownership" of who is responsible for managing these issues.
This is because the public are now "acutely aware" of the impact certain building methods and materials can have on their lives in terms of safety, financial and mental wellbeing, he said.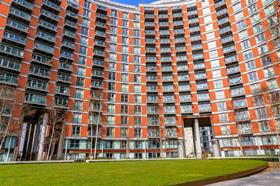 "It is a key realisation that fire safety has not kept pace with developments in building design, materials and technologies," Amess continued.
"That means placing products under a spotlight of increased scrutiny and examination, along with a focus on individual products. We have to have a detailed evaluation of product systems [as well].
"It is fundamentally realised that fire safety now has to run very fast to catch up."
Amess, therefore, is calling for another review of the building safety reform process, despite the government's work around the Building Safety Bill, which is due to become law in 2023.
Amess said: "The revelations from the Grenfell Tower fire inquiry as it goes on are equally staggering. What was commonly thought of in fire safety before June 2017 to generally be under control turned out to be substantially not the case.
"Ever since we have [had] the Grenfell disaster, there have been a number of other very serious fires in publicly owned buildings.
"Several have consistently pointed to the increasing complexity of the built environment, with a number of different risk profile activities and occupancies in the same building."
This includes the fire at a 19-storey apartment block in Tower Hamlets, called New Providence Wharf, in May - this had combustible aluminium composite material (ACM) cladding similar to Grenfell.
"Advancing building and material technologies have expanded tremendously, so when we look at modern buildings, we cannot be sure that what we see on the outside faithfully represents the inside structure of the building," Amess noted.