The UK has already begun reviewing Solvency II rules after leaving the EU last December
The European Union (EU) has proposed to ease capital rules for the bloc's insurers to release €120bn (£102.7bn) to help repair Covid-hit economies.
As reported by Reuters, these funds are also ringfenced to help EU member states to meet climate change goals, while still maintaining policyholder protection.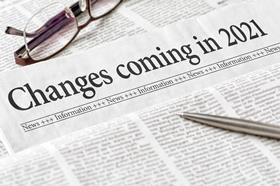 The proposed rule changes need approval from EU states as well as the European Parliament. If approved, €90bn would be released in the short term, followed by a further €30bn.
Gold standard
Following the UK's exit from the EU last December, the country has begun to review the capital rules known as Solvency II - this includes reviewing how changes made by Brussels could affect London's competitiveness.
The EU said Solvency II would remain the "gold standard". Solvency II capital rules were introduced in 2016 and are adhered to by insurers like Allianz, Generali and Axa.
Although the rules were due a routine review, the impact of Covid-19 on economies and the drive towards net zero carbon targets has placed a slightly different lens on what such a review aims to achieve.
Meanwhile, the EU has also proposed a framework for the swift and orderly closure of insurers in trouble, to avoid destabilising the financial system.
This mirrors a similar move made within the banking sector following the global financial crisis that led to taxpayer bailouts in 2008.
Insurance Times contacted Biba, the trade body declined comment as there is no direct impact on brokers.