It hopes to expand its client base this year
Homelyfe has partnered with Freedom Brokers in a bid to reduce application questions for customers to just two.
It claims this will speed up the application process.
It unites the two firms which share the same mission "to make the insurance distribution as frictionless as possible".
The insurtech's co-founder and chief executive, Peter Goodman, said he believes that the time is now upon us to leverage technology to put the customer at the heart of the insurance industry.
It follows Homelyfe picking up a silver award for "Excellence in Technology" at last year's Insurance Times Awards in December.
The firm announced this year that it hopes to go global as it looks to expand its client base.
Partnership
Goodman told Insurance Times: "Homelyfe showcases the power of our platform Aventus, which we developed to enable digital players to distribute insurance in a customer-centric way. Leveraging a data-driven approach for relevant product identification and a seamless buying experience is now the norm in other areas of financial services, but legacy systems restrict this in insurance.
"The Aventus platform enables businesses to offer frictionless buy flows at start-up speed, as demonstrated by our partnership with Freedom Brokers, who share our goal to make insurance distribution simple."
Freedom Brokers associate director, Dan Holland, added: "We are excited about our new partnership with Homelyfe to provide Home insurance to our customers.
"Our vision is aligned as we look to adopt enhancements in technology to simplify the customer experience when arranging and managing their insurance policies."
The broker was launched by MGA Pukka Insure and Action 365 founder Sam White in October 2017.
Widget
The Homelyfe widget sits on the Freedom website, it offers customers a seamless way to secure a home insurance quote via a data driven approach.
It is a component of the insurtech's Aventus platform and has the ability to be white label enabling businesses to build their own buying experience on top of it.
The platform launched last year in September, it solves the dilemma of firms forking out money to test new products themselves.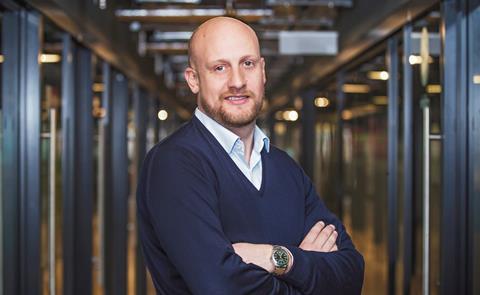 Last year Homelyfe partnered with Smart money app, Yolt to deliver faster 60-second insurance applications aimed at mobile consumers.
Subscribers read more
Hyperion spending big to ensure long term value