The tool is 'a paradigm shift in mass market parametric insurance', according to MGA chief executive
Parametric MGA FloodFlash has updated its broker platform with a new feature called Smart Quote, which aims to support brokers to provide suitable cover options for end clients.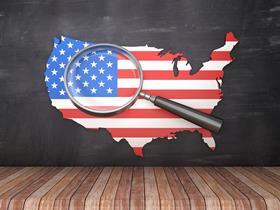 Smart Quote is available only for FloodFlash's broker partners - it takes the data submitted by brokers on its platform and produces a tailored quote for their clients.
FloodFlash provides parametric flood insurance policies for businesses, using an Internet of Things device installed at end clients' properties to monitor flood water depth. If flooding reaches the predetermined depth set by the client, then a pre-agreed claims payment will be issued - typically within 48 hours.
Each quote generated by FloodFlash's new Smart Quote functionality includes suggested trigger depths and payout values based on the specific characteristics of the client's individual commercial property. The platform also provides insights on how these metrics were determined.
Smart Quote considers details such as occupancy, square footage and building materials, for example.
FloodFlash chief executive Adam Rimmer said: "The FloodFlash Smart Quote system is a paradigm shift in mass market parametric insurance. It makes insurance payouts correlate closer with the losses that clients experience than has ever been possible.
"This is vital because the quality of parametric insurance is defined by how well payments and losses match up. With Smart Quote, FloodFlash will help even more people to recover from catastrophe."
The MGA believes this update is its biggest since launching its broker platform in 2019.
Trigger depth issue
FloodFlash was motivated to create Smart Quote after finding that clients were struggling to choose their own trigger depths and claims payout amounts.
The tool was developed by Henry Bellwood, FloodFlash's catastrophe risk analyst.
He said: "Brokers and their clients will always know more about their property than any model could. Smart Quote uses the science behind the models to give brokers a head start in their efforts to get the best cover for their clients."
FloodFlash chief scientist Ian Bartholomew added: "I couldn't be prouder of the team that brought the Smart Quote feature to life.
"Over time, machine learning and artificial intelligence capabilities will help Smart Quote learn about real business needs and translate that into more accurate calculations for brokers and their clients. This is only the beginning."