Despite the insurance industry bracing for employers' liability and public liability claims due to remote working, this has not come to pass
The financial downturn post Covid-19 pandemic has yet to hit insurance claims.
This is according to Donna Scully, Carpenters Group director, speaking during the third virtual Insurance Times Fraud Charter roundtable this year last week (21 September), said: "Over the last year and a half we have talked about seeing more liability and employers' liability claims because people are working at home. I don't think we have, maybe that's something that we anticipated that has not happened."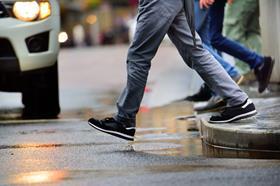 Catherine Burt, national head of counter fraud at DAC Beachcroft Claims questioned whether this was because the financial downturn expected not happening yet or not happening in the way the insurance industry thought it would.
Impending crunch point
Scully agreed, a year ago she thought there might be huge unemployment or staff on furlough being made redundant as the furlough acted like an "incubation" period.
"It hasn't been the outcome I expected. The knock-on effect on claims hasn't been seen yet," she said.
However this could all change when furlough ends in October, Ruth Needham, partner at Keoghs highlighted especially as the rate of inflation is spiralling such as gas.
"What will that drive? Because it is definitely driving a rise in wages, but those wages aren't there for the businesses to give. So, there is going to come a crunch point, I think its just going to come a bit later than we thought. I think the extension of furlough has made that happen," Needham said.
Scully cited that universal credit is going to be cut by £80 a month. Meanwhile, Mark Allen, manager, fraud and financial crime at the ABI cited the trade association's annual general insurance fraud statistics.
"In terms of liability, we have seen a decrease in both volume in particular and to a lesser extent value. We did see an increase in slip and trip claims at the end of 2020, but we don't know to what extent the split is between employers' liability and public liability," he added.
Allen noted that there was more staged crash for cash claims, suggesting this could be linked to individuals undergoing financial hardship triggering policies to fill the gap.