The newly revealed deal is part of the proposed regulatory remedy for the pending Aon-WTW merger
Arthur J. Gallagher and Co has agreed to acquire certain Willis Towers Watson's reinsurance, speciality and retail brokerage operations.
In the UK, this will include speciality operations such as cyber, space and aerospace products.
The transaction is designed to aid the Aon and Willis Towers Watson (WTW) merger, which was initiated in March 2020 and remains incomplete due to regulatory investigations.
The deal is expected to close during the second half of 2021, if the required regulatory approvals are met.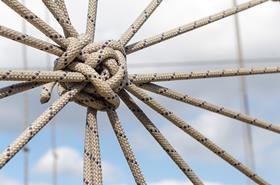 J Patrick Gallagher Jr, chairman, president and chief executive at Gallagher, said: "This acquisition will accelerate our long-term strategy by significantly expanding our global value proposition in reinsurance, broadening our retail brokerage footprint and strengthening key niches and specialty brokerage offerings.
"The powerful combination of expertise, geographic reach and scale that this acquisition presents will greatly enhance our offerings to clients and prospects, while also providing significant value for our colleagues, carrier partners and shareholders.
"Most importantly, I look forward to welcoming more than 6,000 new colleagues to our growing Gallagher family of professionals."
Inorganic growth
Under the agreement, the insurance firm will acquire WTW's combined operations for a gross consideration of $3.57bn, which is expected to be financed using an amalgamation of long-term debt, short-term borrowings, free cash and common equity.
According to Gallagher, WTW's combined UK and European brokerage operations generated approximately $500m of estimated pro forma revenue last year (period ended December 31 2020).
European retail broking businesses featuring in the deal include certain operations in Germany, Netherlands, Spain and France, for example the vast majority of French insurance broker Gras Savoye. Specialty operations moving from WTW to Gallagher in the UK principally include cyber, space and aerospace products.
Also included in the deal are Willis Re's treaty and facultative reinsurance brokerage operations, as well as WTW's North American brokerage operations.
Gallagher expects the integration period following the acquisition to take three years, with total non-recurring integration costs estimated to be approximately $350m.
Considering the acquisition, further benefits are expected to include:
A comprehensive suite of analytics capabilities, including catastrophe modelling, dynamic financial analysis, rating agency analysis and capital modelling.
Stronger relationships with major insurance carriers and new relationships with middle market and large account retail clients.
Added platforms for future tuck-in acquisitions.
Gallagher is a global insurance brokerage, risk management and consulting services firm, headquartered in Illinois, USA. The company has operations in 56 countries and offers client service capabilities in over 150 countries worldwide through a network of correspondent brokers and consultants.