International broking firm Gallagher has kicked off the first major M&A activity of the year
Gallagher has today announced its intention to snap up top 50 broker Bollington Wilson in the first major acquisition announcement of the year.
The internal rate of return (IRR) is 50%, valuing the deal at £250m, according to market sources.
The North West broker broker is currently owned by private equity firm Inflexion, operates seven offices and employs over 400 staff.
Bollington will be integrated into Gallagher's retail division.
Under Inflexion's tenure, earnings at Bollington have more than doubled, and the deal gives the PE firm a five-fold increase on its initial investment, the market source added.
Gallagher UK retail chief executive Michael Rea said Bollington was "an excellent fit with Gallagher".
"This thriving business has strong capability and an impressive portfolio of specialisms that are complementary to our existing business lines, and provides us with additional scale in the regional commercial broking sector."
He added that acquiring Bollington would "supercharge" Gallagher's presence in the North East.
"We have been particularly impressed with the team's entrepreneurial mindset and focus on client service, both of which are fundamental to our way of doing business here at Gallagher," Rea said.
Bollington was set up in 1973 and now counts over 230,000 customers with a brokerage of £36m and GWP of over £200m. It jumped to from position 43 to 38 in the latest edition of the Insurance Times' Top 50 Brokers report.
Greater Manchester brokers Bollington and Wilsons were brought together in October 2017 by Inflexion.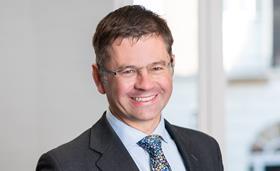 Meanwhile, Bollington chief executive Paul Moors commented: "It was clear from the start that we had found a fantastic partner in Gallagher.
"Michael and his team spoke the same language as us and Gallagher's focus on employing and developing its employees to provide great client service fits well with our ethos.
"Having led Bollington for over 20 years, I am delighted that our business will become part of such a market-leading global broker, and this partnership will enable us to continue our track record for growth, and provide a springboard for further success."
Last week Bollington completed the acquisition of Ashgrove Insurance Services, a Greater Manchester-based broker. It made a series of acquisitions last year too, including Bolton-based Watson Laurie in August.