A DWP jump in 2023 will result from companies looking to rebalance their books following new FCA pricing rules, says insurance analyst
Direct written premiums (DWP) in the UK motor insurance industry are projected to grow at a compound annual growth rate (CAGR) of 2.3% from £18.4bn to £20.6bn in 2026, according to data and analytics company GlobalData's latest report, published today (1 June 2022).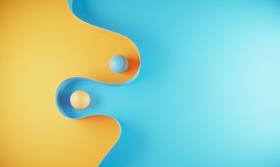 According to the report – United Kingdom (UK) General Insurance Market, Key Trends and Opportunities to 2025 – DWPs in the sector will increase by 1.5% in 2022, followed by 6.7% in 2023.
The growth in premiums boils down to the increasing cost of comprehensive motor insurance plans on the back of rising inflation, in addition to the easing of Covid-19 pandemic restrictions and an increase in vehicle sales.
In comparison, motor insurance DWPs declined by 1.8% in 2020 due to lockdown restrictions. Changes in driving habits also pushed premium prices down in each quarter of 2021, according to GlobalData.
GlobalData insurance analyst Bharat Khamari said that the "soaring inflation rate and the gradual lifting of the restrictions will help the industry to recover" this year.
Underwriting profit estimate
He continued: "With people working from home and fewer vehicles on the road during the height of the pandemic, there was a decrease in accidents and claims.
"However, motor insurance prices increased by 2% during the first three months of 2022 as lockdown restrictions were eased and more vehicles were on the road, which increased the number of accidents."
Considering the regulator's pricing rules, implemented in January 2022, GlobalData further statesd that if premium rates were adjusted with the rising claims and inflation, motor insurance may report declined underwriting results in 2022.
As a result of the low claims in 2021, the motor insurance industry is expected to achieve an underwriting profit with a net combined ratio (NCR) of 97%.
Khamari added: "Motor insurance prices are expected to increase as the industry faces high inflation and compliance costs related to FCA pricing reforms.
"As companies look to re-balance premiums prices for existing and new customers, it would result in a jump in the DWP in 2023."