Hiscox will be entering a new chapter and incoming chief executive Aki Hussain will take over from Masojada
Hiscox paid homage to outgoing chief executive Bronek Masojada, during the insurer's webcast yesterday (3 August 2021) about its 2021 half year financial results.
Robert Childs, Hiscox's chairman, said: "[Masojada] is retiring at the end of the year. His tenure has taken us from being a small private Lloyd's business to global specialist insurer with a premium of £4.5bn and a market cap of just the same.
"He's been an inspirational leader demonstrating strategic insight, great operational abilities and true grit in difficult times.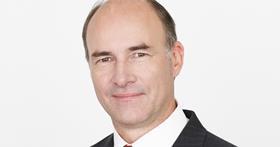 "[Masojada] has always acted like a proprietor - [matching] energy and long-term vision."
Childs has worked with Masojada for 21 years.
Next chapter
Aki Hussain will take over the role as chief executive - Childs said he believes Hussain is "the right person" for Hiscox's next chapter.
Childs continued: "[Hussain] is an original thinker, open and engaging and someone who can motivate and build teams.
Hussain previously worked as chief financial officer for the UK and Europe at Prudential in 2016.
He has also run the financial divisions of Lloyds' consumer bank and NTL, which is now Virgin Media.
Childs said: "We believe we have the best of both worlds with an internal appointment and extensive previous experience. He has the drive and long-term vision to take us forward maintaining our sense of ownership.
"[Masojada] is retiring as the business is turning a corner."
Hussain said he was thrilled to be appointed as chief executive.
"I will be leading a business that has a great history, a business that has turned a corner after a prolonged soft market and the challenges of 2020," Hussain continued.
"In particular, an escalating opportunity among our digital client base. I am looking forward to leading the business as we re-write the next chapter and realise our potential."