Despite 2021 being the 'fourth most costly natural catastrophe year on record,' its chief executive is confident of Inigo being profitable
Reinsurance group Inigo Limited has reported gross written premiums (GWP) of $411m (£315m) in its first year of trading since its official launch on 1 January 2021.
It has outperformed newer Lloyd's of London entrants with entirely new portfolios.
These accounts are filed under Syndicate 1301, which Inigo has taken over as part of its acquisition of Lloyd's managing agency Starstone Underwriting Limited.
They combines the 2021 underwriting year written under Inigo's new management team and the prior underwriting years under Starstone's management.
No legacy liabilities were transferred to Inigo from years prior to 2021.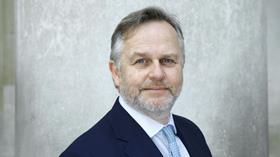 Meanwhile, Inigo relaunched the Syndicate for the 2021 underwriting year with a new portfolio of business focusing on core lines in reinsurance, property and casualty classes.
Richard Watson, Inigo's chief executive, said: "We have had a good start to our new business.
"I am glad we have been able to help our policyholders get meaningful coverage in a challenging market, allowing them to focus on their own businesses, especially in such a tough economic and social environment.
"The business we have written into the 2021 year of account is strong and we are confident of it being profitable, despite 2021 registering as the fourth most costly natural catastrophe year on record. Good risk selection and portfolio diversification have helped."
Healthy profit
The 2021 underwriting year is expected to make a healthy profit.
When analysed via a generally accepted accounting principles (GAAP) basis, however, the 2021 year will produce a loss due to fast growth, no premium from previous underwriting years earning through and some conservative initial reserving loss ratios.
GAAP is a set of accounting principles published by the UK's Financial Reporting Council that comprises the overall body of regulation establishing how accounts are prepared.
Ultimate premium for the 2021 underwriting year is expected to exceed $430m (£328m), with a controlled premium in excess of $450m (£343m).
Inigo has previously announced its intention to nearly double its underwriting to a controlled premium of more than $850m (£649m) for 2022.
Watson continued: "We sincerely believe that finding and using the highest resolution data in our pricing and risk selection is critical both to our profitability and to our ability to differentiate Inigo.
"We are relishing our lack of legacy systems and excited about building a truly distinctive pricing and portfolio-management platform."
Inigo also welcomed 119 new employees in 2021, which included a full contingent of underwriters and claims teams in its core areas to help it be a leader in the market.
The reisurance group also formed Inigo INsight, which is a team of data scientists from various backgrounds who are attempting to build a greater understanding of risk.