The company predicts the 'market for talent' within the insurtech sector will remain 'highly competitive'
Vertafore, an insurance software solutions firm for independent agencies, MGAs, brokers and carriers, is optimistic for the insurtech sector in 2022.
James Thom, Vertafore's senior vice-president and chief product officer, told Insurance Times: "In 2022, we're likely to see continued appetite for insurtech investment from private investors as it's easy to recognise the potential for technology to transform our industry.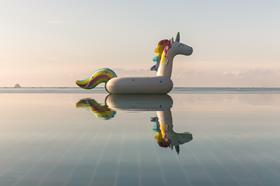 "But we're also likely to see one or two spectacular failures in the coming 12 to 18 months as some overvalued companies fail to maintain their momentum.
"In this environment, those companies focused on distribution and distribution-related software are likely to succeed.
"2021 blew away all the records for investment in insurtech, yet at the same time, we saw [a] relatively lackluster performance [from] many insurtech darlings in the public markets."
For example, Willis Towers Watson's (WTW) latest Quarterly Insurtech Briefing report, published in October 2021, found that insurtech investment surpassed $10bn (£7bn) in the third quarter of 2021, marking the first time in any one year that insurtech investment has exceeded this amount.
Highly competitive
For Kristin Nease, Vertafore's vice-president for human resources, the market for talent will continue to be "highly competitive in 2022".
Nease pointed to people nearing retirement leaving the workforce in larger numbers, which will hit the insurance sector hard.
She added: "In 2022, agencies that embrace searching for talent in diverse markets will be better positioned to staff their teams.
"As an added bonus, bringing diversity and inclusion into agencies will have a positive impact on innovation and, ultimately, results."
Further embracing insurtech
Meanwhile, Cassidy Smirnow, Vertafore's chief revenue officer, noted that the insurance industry is finding more ways to digitally connect.
For example, she believes brokers are more equipped than ever to manage processes and communicate with clients in ways that increase efficiency, client retention and growth. However, insurers are better able to compete in a digitised landscape because of streamlined and standardised processes.
Smirnow said: "The industry is finding ways to use all the data we have at our fingertips to gain more insights and make better business decisions as we adapt to a rapidly changing world.
"I think 2022 will be a year of further embracing insurtech across the industry as digital solutions and modern applications continue to make a significant, positive impact on the entire distribution channel."