The deal is the latest step in the group's 'buy and build' strategy
The Jensten Group has boosted its regional presence in Yorkshire by acquiring broker Ravenhall Risk Solutions.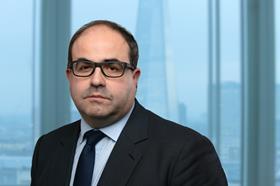 Ravenhall focuses on servicing commercial and personal clients in the Leeds region, in addition to developing solutions for niche risks such as unmanned aerial vehicle operators and the equestrian industry.
The broker handles £10m gross written premium (GWP), which will now be added to the Jensten Group's figure to total nearly £350m GWP.
Director Neil Grimshaw, who founded Ravenhall in 2006, will remain with the business.
Jensten Group chief executive Alistair Hardie said: "We are delighted to welcome Ravenhall to the Jensten family. Neil and the team share our core values and culture, providing an exceptional broking service and putting clients first – making them an ideal fit for the Jensten Group."
Broker 'home'
The deal, which is subject to regulatory approval, was agreed for an undisclosed sum and forms part of Jensten's latest step in its "buy and build" strategy.
The group hopes to demonstrate that it is the "natural home for high quality regional and specialist brokers who want to protect and grow the business they've built", Hardie said.
As part of the move, Ravenhall will join Yorkshire-based broker Packetts – which the group acquired earlier in February 2021 – to form the Jensten regional business.
Grimshaw will work closely with Packetts managing director Marshall Sugden to help develop the business's regional prescence.
Grimshaw said: "After deciding it was time for the business to enter its next phase, Jensten quickly became the obvious choice when looking for a buyer.
"Their focus on our people and clients from the beginning and their track record of buying brokers in the right way gave us the confidence we were making the right decision."