The government's Office for Products and Safety Standards (OPSS) recall report in January 2021 listed an e-scooter as the first recalled product for battery fire risk
Law firm BLM has warned of the potential increase in e-scooter recalls and liability claims following a battery in one of these vehicles catching fire on a London underground train.
This caused passengers to abandon the train at Parsons Green station in West London on 1 November 2021 as the micromobility vehicle continued to burn on the platform, as reported by BBC News.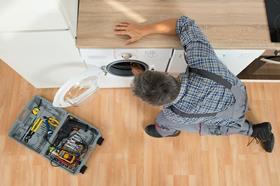 The incident subsequently prompted calls for a ban on e-scooters being carried on London's transport network.
Lorraine Ward, organising director at trade union Transport Salaried Staffs' Association (TSSA), is calling on government body Transport for London (TfL) to immediately halt the transportation of e-scooters on London services "until more research into these batteries has been carried out".
Jason McNerlin, head of product recall and liability at BLM, told Insurance Times: "In relation to product safety issues, e-scooters have swiftly become an established presence, much like hoverboards did before them.
"After the recent fire on the platform at Parsons Green station in London, a transport union spokesperson described e-scooters as a 'significant threat'.
"As usage increases, particularly while we wait for a mature system of regulations and enforcement to develop, we can expect recalls and liability claims to increase."
Particular risk profile
The rechargeable lithium-ion batteries often used in e-scooters are susceptible to failure, resulting in fire, if the wrong chargers are used, London Fire Brigade (LFB) has said.
"We also know many of these incidents involve batteries which have been sourced on the internet, which may not meet the correct safety standards," a LFB spokesperson said.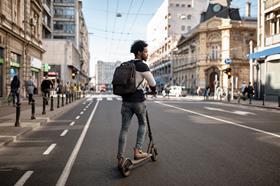 McNerlin cited the UK's Office for Products and Safety Standards (OPSS) recall report in January 2021, which featured an e-scooter as the very first recalled product in the new post-Brexit reporting system. The e-scooter was recalled on account of a battery fire risk.
Lithium-ion batteries are widely used and have previously made product safety headlines when used in other applications, such as mobile phones.
"The batteries have a particular risk profile that products insurers will be well aware of, including the risk of rapid fires that can be difficult to extinguish," McNerlin continued.
"Fire risks can be exacerbated by using suboptimal combinations with the product, including certain batteries and chargers.
"In liability claims involving fire-related injury or property damage, there may be complications regarding proof of the root cause, difficulty in identifying manufacturers of batteries and chargers and challenges when it comes to proving that a defect – as opposed to misuse or some other issue – caused the fire."
McNerlin added that the risks associated with e-scooters are not limited to fire.
In September 2021, the US Consumer Product Safety Commission published figures showing a steady increase in emergency room visits due to injuries involving the riding of e-scooters, up from 7,700 in 2017 to 25,400 in 2020.
"The latter figure showed a slight drop on 2019, consistent with a decline in e-scooter usage due to social restrictions coming into force because of Covid-19. Most common injuries involved the limbs, head and neck," McNerlin explained.
"Back in 2018, the US Centers for Disease Control and Prevention analysed 130 e-scooter injuries, concluding that 45% involved a head injury and less than 1% of riders wore a helmet."