Uncertainty in the market around what will happen following the FCA's price walking ban remains, but car insurance premiums are now the cheapest they have been since 2016
Loyal customers could benefit from the FCA's ban on price walking for car and home insurance.
Price walking refers to the practice whereby new business customers are offered a more competitive premium than existing policyholders renewing a similar cover with the same insurer.
The regulator believes that price walking is anti-competitive. Instead, providers will be required to offer existing customers the same terms at renewal as they would receive as a new customer.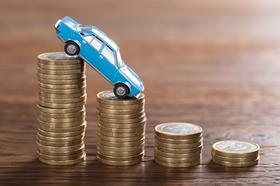 From 1 January 2022, the FCA will require that firms "must not set a renewal price that is higher than the equivalent new business price".
Uncertainty
Prices for new customers are expected to rise when the new rules come into force.
However, Willis Towers Watson reported last week that comprehensive car insurance premiums have fallen by 12% (£17) since the second quarter of 2020, with UK motorists now paying £552 on average annually.
Premiums are now the cheapest they have been since early 2016 after falling by £16 (3%) in the second quarter of 2021.
Some insurers may seize the opportunity to grab market share by pushing through smaller rises for new business compared to their competitors.
Home insurance premiums have also dropped in the UK by 1.2% on average, in part due to the government imposing lockdown restrictions to mitigate the spread of the Covid-19 virus - as a result, both theft and water damage claims experienced a reduction, according to Consumer Intelligence.
"There's been a huge amount of noise from insurers and brokers about what will happen, but ultimately we don't know for sure," said Adam Powell, chief operating officer at Policy Expert, speaking to the Financial Times.
In July, the Central Bank of Ireland made its own set of proposals to abolish price walking. However, under its suggested rules, discounts for new customers will still be allowed if "clearly disclosed", but the price offered in the second year renewal must match that offered during the first.
Insurance Times has contacted Policy Expert for further comment.