In an ongoing court case, the insurtech has been accused of profiting from a joint business agreement by tapping into 'trade secrets'
Insurtech startup Marshmallow Financial Services has been ordered to disclose its rating tables and underwriting rules, after being accused by Mulsanne Insurance of stealing "trade secrets" to set up its own insurance arm.
In an ongoing case, Mulsanne alleged in a High Court claim on 11 March that the insurtech stole confidential information used to price and rate motor insurance policies to set up Marshmallow Insurance Ltd.
The Gibraltar-registered insurer claimed that it is owed damages of £39m from Marshmallow.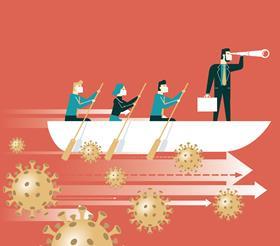 According to Law360, Mulsanne alleged that it has suffered loss of policy premiums at renewal as well as new business to the sum of £39m – this is due to previously placed business being transferred to Marshmallow.
In the legal filing, Mulsanne claimed Marshmallow used confidential information "as a starting point to develop their own rating model".
Business agreement
The insurer alleged that the speed of setting up Marshmallow's business offering in a specialist area of motor insurance "could have only been possible through Marshmallow having shared Mulsanne's confidential information for the purpose of rating and writing policies and selecting risks on behalf of its insurer".
Mulsanne claimed that Marshmallow received access to its data model in 2018 – the two signed a business agreement that same year for Marshmallow to promote and distribute a new motor insurance product underwritten by Mulsanne.
The filing said Marshmallow terminated its business agreement with Mulsanne in January, shortly after setting up its own insurance arm and registering it with the Gibraltar Financial Services Commission.
At that time, Marshmallow Financial Services said it terminated the business agreement due to "ongoing data security issues", however Mulsanne alleged that this is a "repudiatory breach".
It also claimed that the products Marshmallow Insurance provides are "substantially identical" to Mulsanne's own offering.