Alan Roe, managing director of Touchstone Underwriting, tells Insurance Times how the sector is responding to the Covid-19 pandemic as well as what plans the MGA has in the pipeline
What do you excel at in your offering to brokers?
We pride ourselves on offering our brokers access to knowledgeable, friendly underwriters whether by phone, email, face-to-face and now video calls.
Having recently received Chartered Insurance Underwriter Agent status by the CII, it proves we as a company are dedicated to improving professional standards, providing guidance that is based solely around our broker needs and that we are committed to providing a high level of quality service and support. Our IT platform provides the efficiencies required in the new world.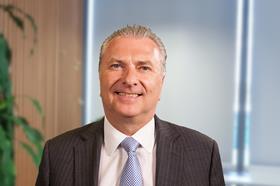 What exciting new developments do you have in store for your broker community?
We are continuously adapting and updating our product offering with our A-rated capacity providers and have new products in the pipeline to widen our portfolio, with three products to be launched soon.
We are also working behind the scenes to implement new initiatives following Covid-19, to offer our brokers additional value-add services.
Do you think Covid-19 will have an impact on MGAs? If so, what?
Covid-19 has had an impact on all of us.
MGAs have always been innovative and flexible in their approach. Covid-19 has given MGAs new opportunities to pursue and review internal structures in order to improve services and efficiencies even more.