Broking boss believes that MGAs can help brokers 'win new business'
MGAA Conference 2021: Post-pandemic, MGAs that want to make their stamp on the insurance market "need to be a little bit bold" and "make brave steps into areas they've not been in before", according to Freedom Services Group chief executive Sam White.
She added that because capacity providers are "futureproofing their own business" and looking for "profitability", investors therefore want to seal deals with MGAs that can provide new opportunities and access to "new areas of the market that they potentially want to explore, but don't want to put their whole resource into".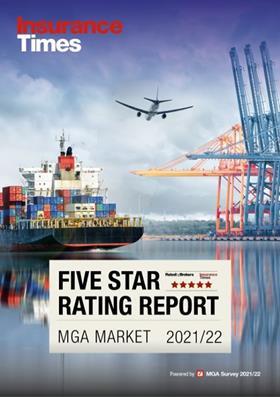 White was speaking as part of a panel discussion at the Managing General Agents' Association's (MGAA) 2021 conference last week. She was joined by Robus Group chief executive Richard Le Tocq, Romero Insurance group managing director Simon Mabb and chief executive of underwriting at Global Risk Partners (GRP) Clive Nathan.
In terms of cherry picking MGA partnerships, Mabb said brokers want to "see something that's going to be there for the future".
He continued: "You don't want to jump in and then find they're going to double their rates because they are not making any money, they've taken a big share, or they're out [of] the market quickly, so you want some sustainability in that."
Mabb highlighted that exclusivity can also be a benefit of using an MGA because it helps brokers "win new business".
He added: "If everybody can access them, you might as well be a general insurer."
Sustainability and profitability
For Nathan, MGAs need to consider how to differentiate their businesses from the services insurers already offer.
He noted that a lot of MGAs tend to "talk a good game" around serving niche sectors, distribution and offering a higher service proposition. However, "insurers have heard all of that before and, unfortunately, unless you can prove it, they're not really interested", he said.
Instead, Nathan suggested that MGAs should think about "what are you doing that [insurers] don't? What do you know that they don't? And fundamentally, can you actually prove that?"
For a startup business, however, providing this kind of evidence can be a tough ask. This shouldn't put off investors, according to Le Tocq, as "some of the tech startups are going to start small, but they will grow".
To ensure sustainability and profitability, whatever the size of business, Le Tocq added that the alignment of interests is "key", as well as demonstrating that "you believe in your ability".
White added that "there absolutely needs to be more capacity providers investing in the MGAs", referencing Insurethebox as a "great example" where investors can succeed as capacity providers.
Telematics company Insurethebox was established by Mike Brockman, now founder and chief executive of ThingCo, in 2010 and sold to insurer Aioi Nissay Dowa Insurance Europe (ANDIE) in January 2018 – this was a result of the business continuing to grow following the insurer buying a 75.01% stake in the Box Group in 2014 for £105m.
She continued: "If you're an investor in the business, any revenue that is attached to the MGA is also of benefit to you."
According to White, sourcing capacity is "unbelievably hard for MGAs, especially in motor" – this is because retention rates in the price of excess of loss reinsurance (XOL) have increased.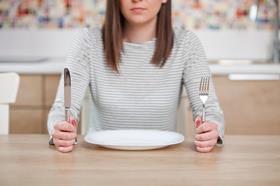 Diversifying lines of business
Considering MGA underwriters branching out into writing new lines of business, White said: "If you're doing that purely on the basis of underwriting profit with no other upside for the future, you're inevitably going to be nervous.
"What's going to happen [then] is capital from outside of the market is going to come in and fill the space and they will get the edge in those areas and you won't be able to pull it back.
"So, for me, the conversation should be around who's going to invest in those MGAs and then support the capacity of that?"
But, with the ongoing challenges of regulation and a hard market, what is the incentive for underwriters to innovate, Nathan asked?
Le Tocq answered that one reason is if there's an opportunity or a niche – "so it might be a gap opening up in the market and that might be through the exit of somebody else", he said.
Marine and cyber cover, for example, are a couple of specialist areas that the market has chosen to recently invest in, he noted.
White added: "I personally think that MGAs are massively undervalued.
"There's a lot of opportunities in weird and wonderful places now – there are so many new types of businesses that are starting that actually an embedded insurance solution will make their proposition attractive."