The investment will help ThingCo meet the growing telematics demand from the insurance market
Telematics firm ThingCo has secured a £3m investment from BHL Holdings – the majority owner of Comparethemarket through BGL (Holdings) Group.
The deal completed on New Year's Eve following a "pivotal year" for the telematics firm.
ThingCo was founded by telematics veteran Mike Brockman who is the firm's chief executive, he said.
"This boost will enable us to manufacture and roll out more solar powered 'Theo' devices to meet the growing demand from the insurance market. It will also provide funds we need to launch our direct-to-consumer Theo branded proposition incorporating sensors and high-definition camera.
Last year ThingCo rolled out Theo, its solar powered, artificial intelligence and voice enabled telematics device via a number of broker partnerships.
It also grew its distribution centre in Newcastle, as well as expanding its team by 20% and securing regulatory approval from the FCA to act as insurance intermediary.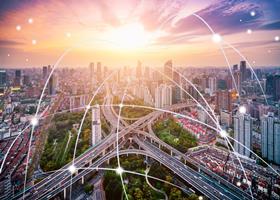 Vindication
Brockman continued: "The investment from BHL provides vindication for all we have achieved in the last three years and all we plan to accomplish in the next stage of ThingCo's growth."
Ian Leech chief financial officer at BHL (UK) Holdings said: "ThingCo has created a telematics solution leveraging leading edge technology and data processing power that offers significant risk reduction and customer engagement capabilities for insurance providers of any size in any global region.
"As a group focused on harnessing innovation to support our growing customer base, we can see the massive potential in ThingCo's services for insurance brands globally. We look forward to being part of ThingCo's success story."