Justice Select Committee says government should not introduce new measures until they're proven to work
MPs want the government to delay the whiplash crackdown even further if the new Litigants in Person (LIP) portal doesn't work.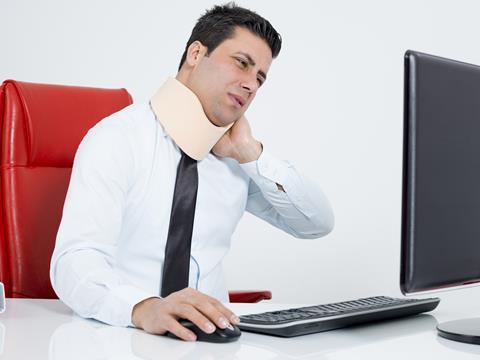 And they welcomed a commitment by the government to monitor whether insurers pass on to policyholders any savings from the whiplash bill.
The government said that it will delay by a year the main elements of the new Civil Liability Bill to April 2020 to allow the new system time to bed in.
But MPs now want assurances that the new online LIP Portal, where individual claimants will lodge claims for personal injury, will be up and running and usable by ordinary people by the new deadline.
There has been criticism that the LIP Portal will be too complicated for individual claimants to use, and that claimants will either give up on legitimate claims or fall into the clutches of claims management companies.
Chairman of the Justice Select Committee, Bob Neill, wrote to Justice Secretary David Gauke welcoming the delay.
"We are particularly pleased that the Government is now working towards a more realistic date of April 2020 for implementing the reform package - including roll-out of the on line platform for small personal injury claims - and that implementation will be preceded by a six-month period of large-scale user testing of the on line platform and the guidance to support this," Neill wrote.
But he added that further delays may be necessary: "Please could you confirm that there would be a further delay in implementation should user testing demonstrate that the platform or user guidance needs additional development time."
Neill noted that the government is planning an amendment to the bill to monitor whether insurance companies pass on any whiplash savings.
"We believe it is critical to hold the sector to account on this commitment, which has provided a central policy justification for these reforms."
The delay to April 2020 does not affect provisions in the bill for amending the basis of calculation of the Ogden discount rate for long-term personal injury compensation, a Ministry of Justice spokeswoman confirmed.