'Operating as one united region will simplify our organisational structure,' says president
Broker giant Aon has laid out its plans to bring together its client-serving capabilities and operations in the UK and EMEA regions following the promotion of Page to chief executive officer for EMEA, inclusive of the UK.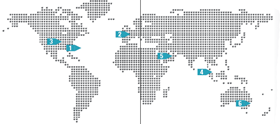 In a statement released yesterday afternoon (2 November 2023), Aon explained: "Operating as one united region will simplify our organisational structure to be even more responsive to client need and create additional opportunities for our colleagues."
The broker's statement added that Page's appointment would become effective on 15 November 2023.
Her promotion will see her step up from her current role as chief executive of Aon UK, having first joined the broker in 2016 as national managing director for Aon Risk Solutions UK.
Page also previously worked as chief executive for commercial and consumer at Marsh, before leaving in 2016 after 17 years at the broker.
Eric Andersen, president of Aon, added: "With more than thirty years of experience spanning our risk capital and human capital capabilities, Julie is well positioned to partner with leaders in the region to deliver on our 3x3 plan and further develop leading colleague and client experience."
Departure
The planned transition to a unified operating structure will see current EMEA chief executive Eduardo Davila leave the firm at the end of 2023.
Andersen expressed that the business was "very grateful" for Davila's contributions to Aon and in leading "inspiring colleagues to deliver outstanding results."
"During his tenure, Eduardo served as a tireless champion of our firm across Iberia and EMEA.
"He leaves the region in a position of strength – to capitalise on growth opportunities and scale Aon United solutions."

My journey in insurance has led me to proudly don the patches of the London Market and SME brokers.

Beyond the world of insurance, I've ventured into creative pursuits that promote inclusivity and representation.

My written work has found a home in publications such as Orange Magazine, Peahce Project, and others.
View full Profile