The appointee will be leading the implementation of a new proposition for the firm in his latest role
Peter James Insurance – a specialist classic and vintage vehicle insurer – has appointed Dave Youngs as partnerships director.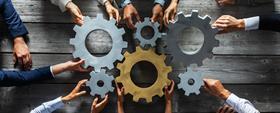 Youngs joins from Lancaster Insurance Services, where he served as distribution development executive for over six years.
He also worked as a business development executive at Footman James from 2009 to 2016 – which was acquired by Towergate in December 2013 – and as an area sales manager for energy solution provider Flogas Britain.
In his new role, drawing on almost 15 years' experience in the classic vehicle insurance industry, Youngs will head up the implementation of a new proposition that aims to offer increased benefits for car and bike clubs across the UK – such as ongoing financial support.
'Forging closer relationships'
Garry Carlin, head of classic at Peter James Insurance, said: "I've known Dave for many years and I'm delighted to welcome him to the team.
"We look forward to forging closer relationships with our club partners by offering bespoke support solutions.
"The appointment demonstrates the commitment by Peter James to be the insurance provider of choice for classic vehicle clubs and their members."
Peter James stated that it was keen to further support the future of classic car clubs through the development of insurance schemes for younger classic vehicle enthusiasts.
Youngs added: "Peter James has a fantastic reputation and are highly regarded within the industry – I'm really excited to join the team and roll-out this new, market-leading proposition.
"As a classic vehicle owner and enthusiast of many years, I enjoy being part of the club community and understand the importance of good value insurance and quality service.