The deal marks the broker's fourth purchase in Spain, reflecting its 'ultimate goal of becoming one of the most important insurance brokers in the market'
Intermediary organisation PIB Group has this month (July 2022) bought its fourth Spanish business – commercial lines broker Confide Insurance and Reinsurance Broker SA (Confide) – supporting its overarching ambition to become "one of the most important insurance brokers" in this market.
The broker's investments in Spain so far include Cicor International Insurance and Reinsurance Broker, plus its subsidiary Global Marine, as well as Tractio Risk Insurance Broker SL and Tractio Risk Solutions SL, which are collectively known as Tractio.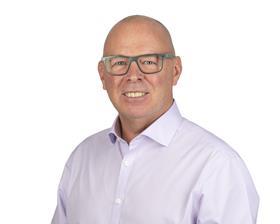 Confide, which was established in 1990, has offices in Madrid and Barcelona. It employs approximately 60 staff and supports national and multinational organisations with commercial covers, such as directors' and officers' and cyber insurance.
The business also manages international insurance programmes.
Upon completion of the acquisition, which is still awaiting approval from the Spanish regulator, Confide's existing president, Martín Navaz, will become chief executive of Spain for PIB Group.
Accelerating expansion plans
The deal further cements PIB Group's aim to become a leading European insurance broker for commercial lines – it has set its sights on making more acquisitions in Spain in due course.
James Harmer, head of European mergers and acquisitions at PIB Group, said: "We are delighted that PIB has attracted such a leading insurance team in the Spanish insurance market.
"Confide, together with our existing acquisitions, will form the cornerstone of the investment for PIB Group in Spain.
"With Martín Navaz on board, we will be able to accelerate our continued expansion through mergers and acquisitions, as well as organic growth, in Spain, with the ultimate goal of becoming one of the most important insurance brokers in the market."
Brendan McManus, PIB Group's chief executive, added that the broker was attracted to Confide's "professionalism, excellent reputation and relentless commitment to customers".
Martín Navaz, president of Confide, said: "We look forward to the opportunity to contribute to building PIB's reputation and leading [its] consolidation activity in the Spanish insurance market, while remaining committed to the needs of our clients.
"By being part of PIB, this is the next stage in the ongoing development of a long-term, sustainable project in Spain, which collectively will ensure our continued success in the Spanish market.
"PIB has the objective of being one of the largest and leading insurance brokers in the Spanish market and our approach to achieving this will be with the collective input from partners, teams and customers."