The deal is PIB Group's sixth purchase this year
PIB Group-owned tenant referencing and specialist landlords and lettings insurance intermediary Barbon Insurance Group has bought all-in-one lettings platform for UK agents Rent4sure.
In November 2019, Barbon Insurance Group – which trades as HomeLet - merged with real estate consultancy Let Alliance. In December 2020, the combined business was purchased by broker PIB Group.
Following the acquisition announced today (3 August 2021), therefore, Rent4sure will unite with the HomeLet and Let Alliance brands "to offer an even stronger proposition to the market, thanks to a number of synergies", PIB Group said.
This collaboration would bring "Rent4sure's technological innovation together with the referencing and insurance expertise of Let Alliance and HomeLet, so that customers get the best of all worlds".
The three businesses will continue to trade under their respective brands.
Speaking on the deal, PIB Group chief executive Brendan McManus said: "I'd like to extend a very warm welcome to all our new colleagues from Rent4sure who are joining PIB Group.
"Their excellent reputation in their market makes them a fantastic addition and great fit for our strong lettings proposition through HomeLet and Let Alliance. Together, all three of these leading brands to the lettings market present significant growth opportunities.
"At the same time, customers can continue to enjoy high levels of service and benefit access to a broader range of products and services, as well as specialist insurance solutions available across PIB Group."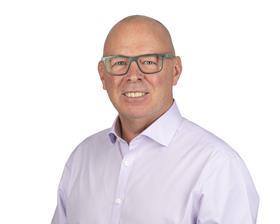 Growth and diversification
Established in 2009, Rent4sure is led by chief executive Tim O'Hara and chief operations officer Luke Burton. The business has 75 staff across Dover, Norwich and Reigate.
The acquisition aims to provide Rent4sure with "significant opportunities for growth and diversification", with investment from PIB Group set to contribute towards enhancing and broadening the platform's proposition and resilience.
Work is also underway on a multimillion-pound investment into technology for the benefit of customers.
Burton said: "I'm delighted that Rent4sure has been acquired by PIB Group and we look forward to working with our new colleagues at Let Alliance and HomeLet.
"This development allows us to build on 11 years of innovation as a lettings software and systems specialist. Working on a shared vision with our new colleagues means we can add more value to our portfolio, while retaining our unique brand."
Currently, Let Alliance and HomeLet provide the largest rent guarantee portfolio in the UK, protecting more than 150,000 tenancies. On an annual basis, they also complete over one million tenant references and pay more than £4,000,000 in commission to letting agents.
Through Rent4sure, a further 200,000 tenant references will be added to the portfolio of customers.
Building scale and firepower
Andy Halstead, chief executive of Barbon Insurance Group, added: "This is a brilliant opportunity and all our customers are poised to benefit from the deal.
"Rent4sure has a great reputation in our marketplace and Tim and Luke have built a professional business with an outstanding team of people supported by market leading technology. Everything we do is about our customers and delivering a service that our customers love.
"Rent4sure brings 2,000 new customers to our group, adding to our scale and firepower. We have the resources to deliver unrivalled value to our customers. I can't wait to get cracking with our new colleagues and customers."
The transaction marks PIB Group's sixth acquisition of 2021. The broker confirmed that its acquisition pipeline remains "buoyant in the UK as well as overseas for further international growth".