Early flood warning signs are crucial as 60% of flooding is surface water flooding but the Environment Agency does not cover this
Previsico and Generali Global Corporate and Commercial (GC and C) have announced a strategic partnership aimed at enhancing their clients' flood emergency response readiness.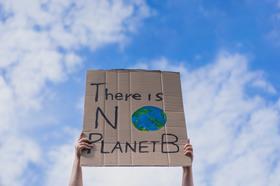 The deal targets gaps in the UK the Environment Agency's (EA) warning systems, which only covers river and coastal flooding and does not include surface water flooding.
Surface water flooding makes up almost 60% of global flood risk according to the UN Intergovernmental panel on climate change.
GC&C's clients will benefit from a flood dashboard that displays the predicted time and depth of flooding up to 48 hours in advance via email notifications.
These warnings are triggered when properties are at risk using an Application Processing Interface (API) feed, which delivers real-time forecast data and allows for integration with existing systems. A water depth sensor is also used to enhance monitoring in at risk locations.
Previsico co-founder and chief operating officer Avi Baruch told Insurance Times: "The benefit of having notification of flooding is substantial. This can mitigate impact in terms of business continuity, materials, repair and replacement – not to mention emotional impact.
"Early warnings play a crucial role in the reduction of risk for clients. Brokers who play a crucial role in building resilience for their customers will benefit from clients having access to Previsico's leading real-time flood warnings.
"The system provides each client with a personalised real-time view of flood forecasting across their property estates, highlighting where they might be impacted during the next 48 hours."
For example, in 2020, Previsico participated in the Lloyd's Lab where – together with major insurers – it demonstrated how over 50% of flood losses could be mitigated with the right plan and resilience measures.
Climate change prominence
Generali GC&C will broaden its capabilities in terms of insurance coverage thanks to Previsico's knowledge.
Alan Moore, general manager Generali UK branch and UK country head for global corporate and commercial, said: "This partnership will be truly beneficial to our clients and our business. We work hard to understand our clients' most troubling concerns and protect their interests."
Meanwhile, Calvin Moore, head of risk engineering GC&C UK, said: "This partnership will be enormously beneficial to our clients and our business.
"Recently, two clients suffered pluvial flood events on the same day, leading to almost £1m in losses and delaying construction works by over six months. Now, with Previsico, our clients can ensure timely placement of temporary protection measures to prevent such losses from occurring."
Jonathan Jackson, Previsico's chief executive, said: "We are proud to be supporting Generali GC&C with the tools and technology they and their clients need to mitigate loss and build climate resilience.
"As the effects of climate change become ever more prominent, offering such a service will help Generali to secure its leading position in the UK market over the long term."