The insurtech's chief executive says it is a 'perfect partnership'
Exclusive: Insurtech Previsico has partnered with Watertight International to boost flood resilience and mitigate insurers' losses.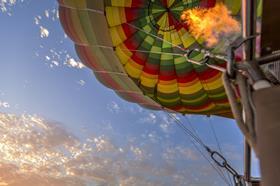 The partnership aims to enhance its service to insurers and major corporates as it continues to scale up flood risk mitigation in the UK and worldwide.
It will support insurers' risk engineering teams who undertake flood risk analysis to advise clients to use flood warnings and implement flood resilience measures.
Insurer Liberty Specialty Markets is the first insurer to make use of this service for its clients.
Jonathan Jackson, Previsico's chief executive, said: "Previsico and Watertight is a perfect partnership. During early trials, Previsico had installed its own sensors, but we needed a specialist to take on the installation following surging demand.
"Together Previsico and Watertight are now able to offer a one-stop-shop for risk engineers who have assessed properties at risk of flood and require PFR measures and warnings."
Preparedness measures
Watertight is a solutions provider in designing, sourcing, installing, and maintaining property flood resilience solutions, such as flood barriers.
The firm's approach follows the UK government's Property Flood Resilience (PFR) industry Code of Practice, supported by insurers across the industry including Flood Re, Aviva, Zurich, and Sedgwick.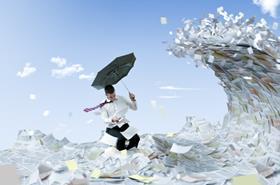 Gareth Boyd, Watertight chief executive, said: "Watertight had been seeking a flood warning system that covered surface water, as our flood resilience preparedness measures' effectiveness relies on such warnings. It will be hugely beneficial, therefore, to partner with Previsico, the market leader in this space."
Previsico's next generation live flood forecasting solution now uniquely brings together Internet of Things (IoT) sensors, the latest weather data from the Met Office and IBM and the insurtech's advanced flood modelling capabilities to address the increasing global issue of surface water flooding for insurers and major corporate clients.
Meanwhile, Graham Brogden, former chair of the PFR roundtable, and advisor to both parties, said: "As the insurance industry works to address the ever-increasing threat from flooding due to climate change and urbanisation, proven solutions to flood loss are needed more than ever.
"Through working with underwriters in Lloyd's Lab, Previsico demonstrated how commercial property loss mitigation of over 70% was very achievable with the combination of warnings, a flood plan and resilience measures. The Industry Code of Practice reinforces this and this partnership with Watertight will help property owners to mitigate the majority of their flood losses."