Dan Fiehn, group chief operating officer at Markerstudy Group, tells Insurance Times about how to successfully complete data transfer following M&A
The M&A market has been booming throughout the pandemic, however upon completion of this activity, a huge amount of data transfer between the two businesses is usually required. What is the most efficient way for insurance firms to go about this task?
The standard way to move data from an acquired business is to migrate products and policies at renewal time.
It is important that firms assess the timescale, complexity and volume of data to decide on the best method. The 'usual' way can take more than 15 months to complete.
Following our acquisition of Co-op Insurance's underwriting business, the only way forward for us was a big-bang approach.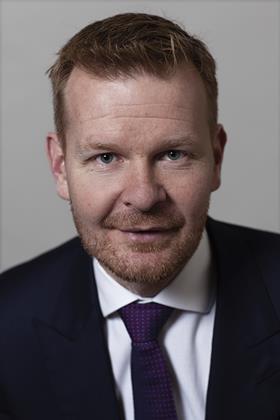 Preparations began the moment regulatory approval was received. My team worked on the project with our software supplier RDT. Less than three months later, the transfer took place over a long weekend without a hitch.
What are the most important considerations insurance firms need to take into account when completing a data transfer after M&A activity?
Good partnerships and teamwork are key. We've worked with RDT on previous legacy replacement projects and the success of these gave us confidence that our big-bang strategy could be done.
We've used RDT's general administration platform, Landscape, for more than 10 years and this helped the preparations and final transfer go smoothly. It's not a client-supplier relationship, it's a real partnership.
We both work in a very agile way and this was definitely an ingredient to the project's success. We undertook about 50 dress rehearsals between us, loading the full data set, failing, scratching our heads and doing it again. That enterprise agility and our common desire and tenacity underpinned our success.
A number of companies were involved in the migration, including CDL, MIB and DLX, plus Markerstudy's data transformation, user acceptance testing (UAT) and data warehouse teams.
We worked really long hours together. No-one moaned or finger pointed because of tiredness - there was a maturity and cooperation from everyone involved. Anyone undertaking a data transfer after M&A activity needs to be able to rely on the people around them.
Legacy technology can be a stumbling block for a process such as data migration after M&A – how can any challenges be mitigated?
Businesses are putting layers of complexity on top of old systems so they can give customers websites, portals and apps.
There's also a resourcing issue on the horizon with legacy systems and the cost of ownership will keep rising. The more layers added to provide digital capability, the harder a migration will be - the longer it's delayed, the deeper the problem gets.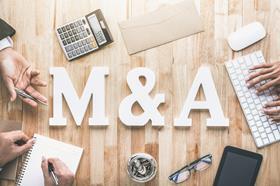 We undertook the difficult task of transforming the data and loading it into the cloud and Landscape in less than 48 hours. That shows the computing power and intelligence of the latest technology.
There's no doubt legacy systems pose a challenge, but technology and strong partnerships can mitigate these issues.
What businesses or skills do insurance firms need in their ecosystem to be able to successfully complete a data transfer project?
Pragmatic leadership is essential for a successful data transfer project. A business will need to undertake the work as quickly as possible to have the minimum impact on their organisation.
For us, this meant doing only what was absolutely necessary for the business and nothing else.
Within three months we had a whole new operation up and running. We were fully optimised, with no legacy to maintain and we didn't increase our IT headcount.
If a firm has decided to transfer data, they'll need to set a timescale, ensure they've got a strong team to undertake the work and keep their eyes on the prize – the rewards are well worth it.