In the June 2021 issue, Andy Walmsley, group operations director for the Insurance Solutions Group (formerly known as Service Solutions Group) tells Insurance Times why he believes outsourcing claims can provide a better outcome for all parties
What reasons or benefits are insurers looking for by outsourcing their claims?
For the same reason any business would outsource a particular function – cost saving, efficiency and a better experience for the customer. More specifically we have found that our clients like to know all of their claims are centralised in one place rather than spread out through various departments or service providers.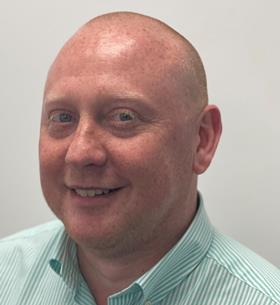 This provides better, more consistent and accurate management information, improved control and clearer oversight of claims costs. Policyholders enjoy the 'joined-up' approach where TPA, loss adjusters, surveyors, contractors, finance and all parties in between have direct and efficient lines of communication allowing a reduction in claims lifecycles compared with other models.
These benefits should be driven through the specialisation of the third party provider through suitable technology and appropriately skilled service teams which bring the efficiencies and therefore cost savings and allowing the insurer to focus on their products and the acquisition of new customers.
What type of functions or claims do you think are best outsourced?
Outsourcing of certain claim types such as motor is already well established with competent supply chain services in place. For insurers looking to make a difference to their existing claims I believe they are best served by looking at areas such as property where there are few options outside of the 'big boys' which offer a 'one size fits all' solution and are unable to provide the specialism or bespoke service that insurers are often looking for to help retain their clients whilst making those important cost savings. These organisations are often good at completing a RFP but less so at delivering a quality service.
How does an insurer go about making a change to outsourcing its claims?
The desire for change needs to exist and an understanding of why the current setup is not working along with what it is that will be achieved by outsourcing claims to a third party.
Once these things are known (and sometimes when they are not) they are traditionally collated and a RFI/RFP document created to take to market. As I have mentioned above this process does not always result in the best outcome. I believe that the best results are derived from a bespoke solution built specifically for that business through engagement and communication rather than the traditional white wash approach.
Is outsourcing always the best option?
Absolutely not. For some organisations keeping the claims function inhouse is essential and often a better option, especially where there is a limited or specialist product line. That said, we have yet to encounter a business that we have been unable to assist, even if it has been in a very small capacity such as handling out of hours phone calls or providing cosmetic repair services.
Why is the Insurance Solutions Group different to other outsource providers?
It's simple – service. When we agree a solution with a client it is the result of our listen, solve and deliver ethos coupled with the ability for clients to 'pick and mix' the services they need from us. At the outset we listen to what they are trying to achieve which is usually an improved customer experience backed up by cost savings for a particular type of claim or peril and make these our 'targets'. This 'listening' part of the process involves an analysis of their current claims data coupled with qualitative feedback from their claims teams and policyholders where feasible. We then establish the 'gaps' in the service and create a solution, using our 'pick and mix' approach which can be measured against the target's we established at the outset of the project.

Insurance Solutions Group (formerly Service Solutions Group) has been providing outsourcing solutions since 2008 across its TPA, loss adjusting, building repair & restoration, emergency call out, surveying and cosmetic repair functions. We cater for a variety of clients from small MGA's to large composites and no solution we provide is the same for any other client.