The broker saw a 3% dip in its revenue compared to the same period last year as a result
Willis Towers Watson (WTW) has revealed it has lost $138m (£110m) from exiting the Russian market because of the country's invasion of Ukraine.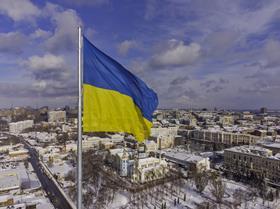 The financial drop was disclosed in its financial results for the first quarter of this year, published 28 April 2022, which showed the broker took a huge financial hit from transferring ownership of its Russian subsidiary to local management in March.
Upon deconsolidating, WTW recorded a non-cash loss on disposal of $57m (£45m) and a non-cash impairment charge of $81m (£65m) related to its Russian business.
The broker, as a result, saw its revenue decrease by 3% from the same time last year.
In Q1 2022, WTW recorded a total revenue of $2,160m (£1,725m) – down from $2,228m (£1,779m) in Q1 2021. This equated to a $68m (£56m) drop.
Its operations in Russia, which primarily operated in its risk and broking segment, comprised approximately 1% of consolidated WTW revenue for 2021.
WTW declined to comment when approached by Insurance Times.
Blanket loss
Alongside WTW, Swiss Re, Zurich and Allianz have so far pulled out of Russia.
According to its Q1 2022 results, published 21 April 2022, Marsh McLennan took a hit of $52m (£42m) after transferring ownership to local management.
Arthur J. Gallagher, meanwhile, estimates losses of up to $10m (£8m) in 2022 due to ending ties with its clients that were based in or had operations within the Russian Federation.
The broker does not, however, have any offices or direct operations in Ukraine or Russia.
Investment banking company Société Générale also sold Rosbank and the group's insurance subsidiaries to Interros Capital in April 2022 – a conglomerate founded and controlled by Russian billionaire Vladimir Potanin, while commercial insurer AIG is allegedly looking to cut cover to mitigate hefty claims.