The company's chief executive describes the new board additions as a 'formative step' for the broking business
Credit insurance and surety specialist Xenia Broking Group has made a hat-trick of new appointments to its board, to assist the firm "execute our ambitious growth plans".
The new board members include:
Alun Sweeney, non-executive director.
Simon Pyper, chief financial officer.
Mark Whiteley, director.
Tim Coles, chief executive of Xenia Broking Group, described the appointments as a "formative step" for the business.
He said: "These appointments are another formative step for Xenia, adding great bench strength for the exciting times we have ahead as we prepare for the potential separation from Nexus and execute our ambitious growth plans."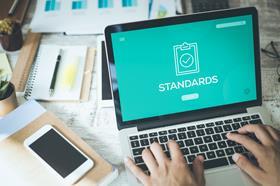 Sweeney has just retired from his role as country head at Atradius UK, where he worked for more than 20 years. Prior to this, he spent 10 years at Norwich Union.
Speaking on his appointment, he said: "I have traded with the personalities and entities that comprise Xenia for many years.
"I have long respected them and am now looking forward to helping them chart their way to onward success as they seek to evolve their specialist approach and experience for the benefit of their clients."
Pyper, on the other hand, was chief financial officer and chief executive of Be Heard before joining Xenia. He also worked as the chief financial officer of GlobalData for around 10 years.
He believes Xenia has "a clear opportunity" within its market. He continued: "Xenia has a clear opportunity to become the leading specialist trade credit and surety broker internationally. I am hugely excited to be on the team and to playing my part in making the vision a reality."
Whiteley was an internal move as he has worked at CRS – which now trades as Xenia – since 2005. Prior to this, he worked at Aon Risk Services for 14 years.
"Xenia is a business of great people whose focus on service and delivery of exceptional results for clients is the reason for our success to date. I very much look forward, with my additional responsibilities, to helping us present our unique offering to an ever-broadening range of clients," he added.