Zurich will be participating in the insurtech's series A funding round
Insurer Zurich has teamed up with Toronto-based cyber insurtech Boxx Insurance.
The insurtech provides fully integrated cyber security and insurance solutions for small to medium-sized enterprises (SMEs), consumers and families.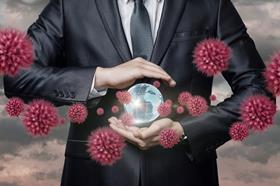 Jack Howell, chief executive of Zurich Global Ventures, said: "Cyber security is a large and fast growing market as the awareness and need for cyber protection and services has increased significantly.
"Our goal is to inspire confidence in an increasingly digital society by helping our customers stay ahead of threats, as well as being better prepared to respond to an incident.
"We expect the innovation and capabilities of this collaboration with Boxx to strengthen our ability to execute on our customer-focused strategy and exceed the needs and expectations of our customers and partners around the world."
Win-win situation
As part of Zurich's plan to build a presence in the cyber SME and consumer arena, the group is participating in Boxx's series A funding round.
Howell added: "Boxx's prevention-led approach convinced us that [it is] building a winning business with the potential to actively shape cyber insurance for this customer segment.
"[It is] an exciting business [that is] passionate about making cyber security simple for customers by integrating tools and technology with insurance.
"The combination of [its] knowledge and Zurich's global reach and international expertise is a win-win situation for Zurich's customers and Boxx."