The policy will now include a like-for-like EV replacement when customers use one of its improved repair networks
Zurich UK has added new cover and wording to its small fleet policy for firms with between two and 20 vehicles.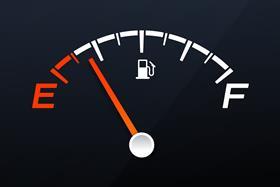 The enhanced SME motor policy now includes a like-for-like electric vehicle (EV) replacement when customers use one of its approved repair networks.
The proposition for EV small fleets will see the insurer cover damage to vehicle batteries, such a power surge, independent of any wider damage to the vehicle.
Zurich has also added new definitions and cover for loss or damage to charging cables and stations.
It has also clarified the extent of liability arising from any damage or injury resulting from charging a vehicle.
Will Edwards, Zurich's head of SME, said: "We have enhanced our SME motor policy to futureproof cover for customers and meet the evolving needs of modern fleets.
"This will ensure our policy remains at the forefront of the market for customers and brokers, supported by our specialist SME underwriters and expert claims and risk management teams."
More sustainable operations
Zurich already offers EV cover for large commercial and mid-market customers.
But with new petrol and diesel cars set to be banned from sale after 2030, this policy responds to the EV revolution.
According to research carried out with 146 members of Zurich's online community of consumers, 40% of those polled by the insurer ranked concern for the environment as their number one reason for going electric.
Edwards said: "We are committed to supporting SMEs as they respond to the EV revolution and make their day-to-day operations more sustainable."
Last year, the insurer announced it was partnering with Synetiq to offer green parts in its repair process.
By extending the life of parts that would otherwise be scrapped, this in turn reduces the carbon emissions associated with making a new component.