Direct Line says NIG had to remain on track with targets
NIG, and other premiums in Direct Line's commercial arm, fell 3.2% amid an exit from several larger risks.
Direct Line's third quarter results said the larger risk exits were because 'they were not expected to achieve target returns.'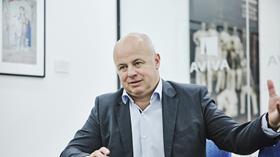 Subscribers read more
NIG's sister brand, Direct Line for Business, which concentrates on smaller risks such as contractors, builders, painters and tradesmen, enjoyed a good quarter.
Gross written premium increased 7.8% to £35.3m, compared to the third quarter of last year.
It meant Direct Line's commercial arm results were broadly flat at £118m.
The overall Direct Line results had a fall in premium, but this was expected amid an exit from providing home insurance for Sainsbury's and Nationwide customers.