The Insider is amused to hear of Willis's devotion to getting the message out, and makes a mental note to have the barbed wire fence renewed around the estate…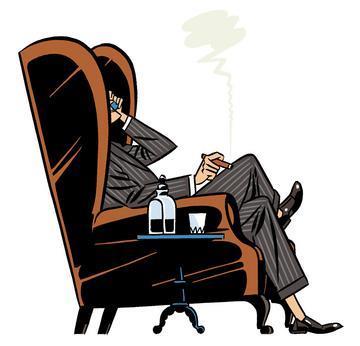 Holier than thou
I don't take public transport nowadays, as I much prefer the comfort of a chauffeur-driven Bentley. However, a young account executive recently told me about an interesting sight he'd seen at Embankment underground station. A Catholic priest strode onto the train in full regalia wearing a distinctive blue Willis badge on his robe. I once heard of mischievous Willis staff giving the blue badges out to tramps and members of the public, but a priest? My first thought was that it was a Willis staffer on the way to a fancy dress party, but it happened at half past eight in the morning.
Get off our land
Remember Paul Parvin, the man who staged a one-man protest against Aviva over the way it had handled his claim? Well, it seems Aviva is so concerned about Parvin's return that it has taken out an injunction to stop him going on the insurer's property. Parvin once protested by sitting in a deckchair outside Aviva's York office, and drove his digger onto the grounds of the insurer's Monks Cross office in a separate protest.
Out of the office
I was interested to hear that the A&A Group, or Allen & Allen as us old-timers still call it, has set its sights on Spain and Portugal after getting new private equity funding. But A&A chief executive Tony Allen has been taking an interest in another country: Sudan. As news broke of the A&A deal, Tony was out in the north African country doing work for the charity he founded, African Revival.
Hitting the fan
One of the things I have missed in my retirement is those little nuggets of wisdom that fly around the London market. So it's always a delight when examples find their way to my observation post. The underwriters among you will no doubt be familiar with the sinking feeling (both in stomach and profit) experienced on realising that liability reserves set in headier times are, inevitably, woefully inadequate to meet today's claims bill. One senior underwriter succinctly described it to me the other day as "the turd of destiny hitting the fan of reality". A rather poignant reminder of why
I stuck to broking.
Glory daze
Representing the interests of insurance brokers can be a tough job, but fortunately Biba's Steve White can always rely on one thing to keep him fired up: Bruce Springsteen. I was catching up with the compliance and training boss the other day when his mobile phone erupted with the Boss's 1984 anthem Glory Days. Keep on rockin' Steve!
Hammers hammered
AXA personal lines boss Steve Hardy invited a motley crew of West Ham fans, including half of Insurance Times's news team, for last week's football match at Ipswich. Sadly, the Hammers' bunch endured Arctic temperatures to face a 5-1 thrashing. Not good. Ah, well, at least the Hammers are still four points clear of the top of the championship.
Barking mad
Britain is truly a nation of animal lovers, according to recent Ageas research that shows people are more likely to insure their pets' health than their own. Apparently, nearly six million people have insured their furry friends, but only four-and-a-half million have critical illness cover. Remember, Rusty may be important, but look after number one first …