Number of third-party bodily injury claims up 18% and payout costs for small claims up 9% from 2010 to 2011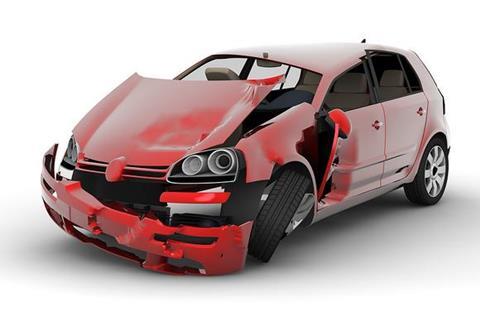 Claims inflation on motor bodily injury is still rising rapidly, a report by the Faculty of Actuaries reveals today.
The report reveals that third-party accidents involving bodily injury soared 18% between 2010 to 2011.
There was also a 9% increase in the average cost of small third-party bodily injury claims. All of this was against a backdrop of an 11% decrease in third-party damage claim frequencies.
The report found there were "claims clusters" in places such as include Oldham, Liverpool, Manchester, Sunderland and Wigan, where claims management companies are at their most prevalent.
Injury claim rates were lowest in Aberdeen, Kingston upon Thames, Dorchester, Cambridge and Exeter.
The Institute's chairman, David Brown, said: "The increase in costs to insurers is likely to result in a rise in motor insurance premiums for drivers.
"The clear correlation between claims management office locations and the 'hotspots' for bodily injury claims suggests the two are interlinked. We expect to see legislation coming soon which will affect the way these companies do business."
The report also fond that:
Third-party damage claim amounts increased by 12.5%, a dramatic rise from 2010. The data also points to a slowing down in third party property damage settlement rates.
For the third year in a row payment protection order awards that were settled in the UK motor insurance market totalled around the 70 mark, suggesting that a 'mercury level' has been reached.
There is evidence of stabilisation in the average PPO awards. The average age of PPO claimants increased only slightly from 34.4 years in 2010 to 35.2 years in 2011. Consistent with this increase, there was a slight decrease in future life expectancy in the 2011 data from the previous year reducing from 41.5 years to 40.4 years.
The average size of an annual PPO payment in 2011 was £78,700 – almost identical to the 2010 data.