AIG commercial underwriting performance dips but company returns to profit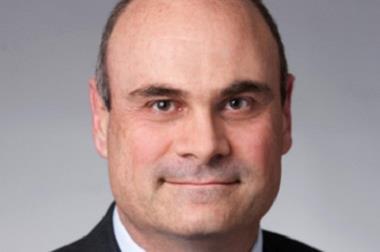 AIG returned to profit in the first quarter of 2017, but a $102m (£79m) Ogden discount rate charge helped push its commercial insurance business into underwriting loss.
AIG announced last month that it was expecting a $100m hit in the first quarter from the cut in the Ogden discount rate to -0.75%.
AIG's commercial combined operating ratio (COR) deteriorated by 4.5 percentage points to a loss-making 102.2% in the first quarter of 2017 from a profitable 97.7%% in the first quarter of 2016.
The dip in the AIG commercial underwriting performance was driven by an 8.6 point jump in the liability and financial lines COR to 105.4% from 96.8%.
This in turn was partly caused by a $102m charge related the Ogden discount rate cut in the UK, partly offset by a $41m gain related to AIG's adverse development reinsurance cover from Berkshire Hathaway's National Indemnity.
The underwriting deterioration in liability and financial lines was partially offset by a 1.4 point improvement in the commercial property COR to 97.7% from 91.1%.
Return to profit
Despite the underwriting dip, the commercial unit grew its pre-tax operating profit by 28% to $849m (Q1 2016: $662m) thanks to "strong alternative investment returns and expense reduction", AIG said.
Personal lines operating profit increased by 1% to $212m (Q1 2016: $210m) despite a two point deterioration in the COR to 96.6% (Q1 2016: 94.6%).
Overall, AIG returned to profit in the first quarter of 2017. It posted a profit after tax of $1.2bn, compared with a loss of $183m in the same quarter last year.
Outgoing chief executive Peter Hancock (pictured) said: "Our first quarter results highlight the success of the actions we have taken to execute on our strategy, strengthen our balance sheet, and improve earnings quality."