AIG Europe reports loss and high COR for 2016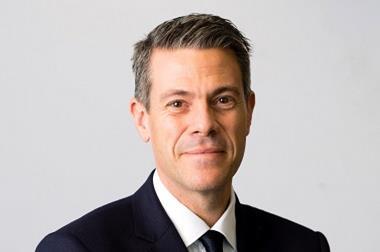 AIG Europe reported a loss before tax of £171.1m in the year to 30 November 2016 compared with a profit of £408.5m the previous financial year.
The company's annual report, released today, shows the deterioration was mainly driven by underwriting losses. The insurer's combined operating ratio (COR) jumped to an unprofitable 111.8% in 2016 from a profitable 98.2% in 2015.
The underwriting loss was £439.5m in 2016, compared with a profit of £61.9m in 2015.
The company said it had to strengthen reserves for old underwriting years and experienced a higher level of severe claims in both its property and special risks division and its liability and financial lines division.
It said it had also strengthened liability reserves in response to the cut in the Ogden discount rate to -0.75% from 2.5%.
Adding to the underwriting loss was a drop in investment income to £216.8m from £239.9m.
The company also suffered an increase in expenses to £1.4bn from £1.3bn because of higher acquisition costs in central Europe and a "marginal" increase in the underlying cost base.
On a positive note, the company grew net written premiums by 3% to £3.7bn (2015: £3.6bn), which the company said was down to favourable currency movements and underlying business growth.
The increase came despite cutbacks in environmental liability, global property and property special risks.
Signs of improvement
There are some indications that AIG Europe's results are improving. US parent AIG reported in its results yesterday that AIG Europe had made a pre-tax operating profit of $28m (£21.7m) in the first quarter of 2017.
This is down 86% on the $205m profit AIG Europe made in the first quarter of 2016, but an improvement on the overall 2016 result and the fourth quarter 2016 loss of $382m.
AIG UK chief executive Anthony Baldwin (pictured) said in a statement: "The positive first quarter results achieved in Europe show that we are starting to benefit from the transformational steps we have taken in 2016.
"The challenging operating environment during 2016 validated our strategy of focusing on underwriting discipline and on those business lines and geographic areas that are most profitable.
"We have continued to improve our business mix and focus on our core capabilities, including financial lines, multinational and client risk solutions, leveraging our geographic reach, our capacity and our expertise. I remain confident that we will see further benefits from these changes in 2017."