Insurance outsourcer faces questions about why it did not disclose the Canaccord resignation sooner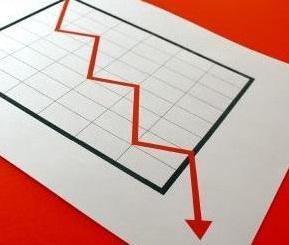 Quindell's share price fell 19% in today's trading after the company revealed that one of its two house brokers, Canaccord Genuity, had resigned.
The company's closing share price on Monday was 55.50p compared with Friday's closing price of 68.50p.
This is a fresh blow for the embattled insurance outsourcer, which his still reeling from steep share price drops last week.
The company now faces questions about why it did not disclose the resignation sooner. Canaccord gave notice of its resignation on 21 October, two weeks before three top Quindell directors entered into their now-controversial share deal with US financing firm Equities First Holdings (EFH) on 5 November.
Rule 17 of the AIM rules states that companies must notify the market as soon as there is a resignation, dismissal or appointment of a broker.
Insurance Times understands announcements are typically made when the appointment or resignation takes effect, rather than when notice is given.
But AIM rule 11 stipulates that a listed company must notify the market "without delay" of any new developments that are likely to lead to "a significant movement" of its share price.
The discussion about whether an event is price sensitive largely takes place between the listed company and its nominated adviser.
Quindell may also face questions because its directors would have known about Canaccord's resignation when they conducted their share transaction with EFH on 5 November.
One possibility is that Quindell and its advisers did not deem the Canaccord resignation to be price sensitive when notice was given on 21 October, but re-evaluated their position after last week's share price falls in response to the EFH share deal.
A spokeswoman for Quindell declined to comment and chairman Rob Terry could not be reached for comment.
The EFH share deal itself has already undermined investor confidence and been a source of embarrassment for Quindell.
The company's share price fell 36% over two days last week after the company had to clarify the deal.
In its initial announcement about the deal on 5 November, Quindell said Terry, finance director Laurence Moorse and non-executive director Steve Scott had between them bought 1.58 million Quindell shares using a loan that required the directors to use some of their existing Quindell shares as security.
But the correction made clear that the three directors had in fact sold 10.4m Quindell shares to EFH for two years, after which they would buy them back.
The directors received a total of £8.77m for the shares.
A further blow could come later this week if Quindell's shares continue to trade below 70p a share. If the three-day average price is below 70p, Terry, Moorse and Scott will have to give more shares or cash to EFH under their deal with the company.