Insurance Premium Tax is driving up home insurance premiums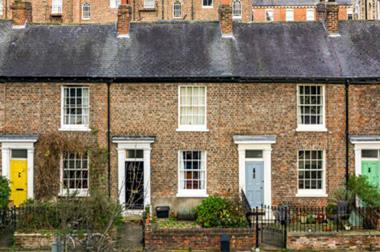 Home insurance premiums have risen by 3.5% to £123 in the year to October, according to a study by research firm Consumer Intelligence.
Consumer Intelligence said its data, which is used by the government's Office of National Statistics to calculate official inflation statistics, showed the Insurance Premium Tax rise in November 2015 was driving the increases.
However tough competition means the latest tax rise which came into effect on 1 October has been largely absorbed, the research firm added.
Its quarterly Home Insurance Price Index shows premiums are rising fastest in Eastern England and are up 6.6% in the past year while increasing the least in the South East at 1.8%.
Homeowners in London pay the highest annual premium of £154 which is 36% higher than the lowest of £113 charged in the South West.
Over-50s homeowners pay average premiums of £131 compared to £119 for the under-50s. Prices are also rising faster for the over-50s at 4.1% compared with 3% for the under-50s.
Consumer Intelligence's research monitors the five most competitive home policies across price comparison websites and direct insurers highlighting the need for homeowners to review their premium at their next renewal.
Consumer Intelligence client insight executive Laura Crane said: "The insurance industry is contributing to a growing economic headache with the Insurance Price Index running massively ahead of Consumer Prices Index.
"However competition for business remains intense resulting in last month's Insurance Premium Tax rise from 9.5% to 10% largely being absorbed by insurers. Prices are rising everywhere with the over-50s facing the biggest increases and premium increases varying widely around the country.
"Shopping around and haggling with your existing insurer remains important to ensure your premium remains competitive. There are plenty of insurers out there who want to win your business."