New study shows the types of brokers that have boosted SME market share over the past 10 years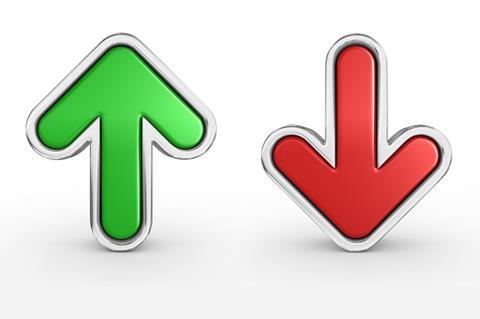 Large brokers' SME market share has fallen in the past five years.
By contrast smaller brokers have seen their market share in the same sector increase, according to a new study produced by Acturis and AXA.
Large brokers with more than 100 staff still control the lion's share of the SME market, but smaller firms have been eating away their market share.
Since 2011 brokers with over 100 staff have seen their market share reduce to 48% from 60%. These bigger brokers' market share is now just less than it was back in 2006 (see chart).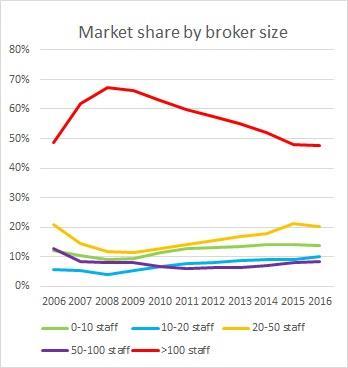 Source: Acturis/AXA
The study, which looks at insurance brokers operating in the SME space over the past ten years, shows that the market share of brokers with up to 10 staff has increased to 14% from 13% in 2011.
Brokers with up to 20 employees have seen their share of the market increase to 10% from 8%, while those with 20 to 50 staff have experienced 6 point percentage increase in the market share they hold in SME.
IMAS founder Olly Laughton-Scott said that as a result of the consolidation taking place across all different sizes of brokers, this means that the SME market share is not just concentrated to the top tier of brokers.
Consolidation is also driving clients to move between brokers.
Laughton-Scott said: "The industry is consolidating, which means that medium-sized firms have a bright future.
"Although the number of broker firms are going down, because people are selling, the buyers are spread across the size range."
Laughton-Scott added that for larger brokers to grow and retain their SME market share they need to set up specialist divisions that can offer the same personalised service that small-to-medium-sized brokers can.
AXA Insurance director of commercial intermediary, e-trading Deepak Soni said: "This research underlines the importance SMEs place on brokers.
"While the largest brokers continue to hold the lion's share of the market, smaller brokers have been able to not only hold their own in this competitive arena but increase their customer base.
"Having a truly national business was once only possible through a large and expensive network of branches but now smaller brokers have shown that they are also able to use technology to bring a raft of new customers to their doorstep."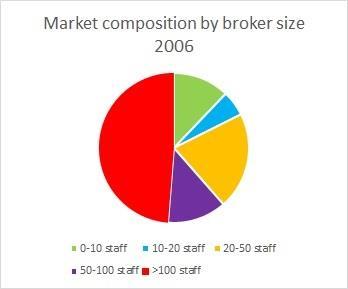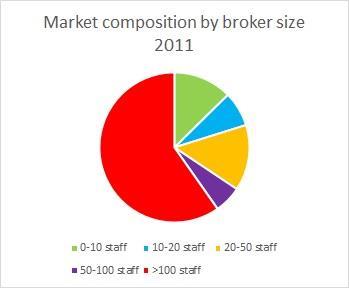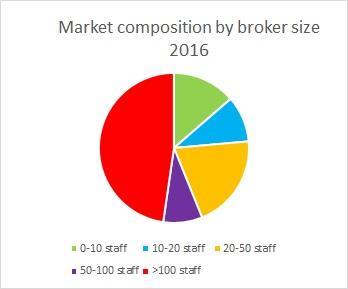 Source: Acturis/AXA
The research also shows that smaller brokers are reaching larger numbers of SME customers outside of their local area.
While brokers with less than 10 members of staff only placed 35% of business outside their own postcode area in 2006, in 2015 this figure had reached 66%. Brokers with 11 to 20 employees, meanwhile, have seen the percentage on non-local business jump from 48% to 66% in the same period.
Acturis chief executive Theo Duchen added: "The results of the study highlight two interesting trends: Firstly a movement against consolidation. While broker consolidation continues apace it is interesting to see the share of smaller brokers increasing.
"Smaller brokers are a obviously competing aggressively against larger brokers and consolidators and using their entrepreneurial skills to increase share. Secondly, technology is enabling the smaller brokers to compete on a more level playing field as efficiency increases and the need for significant overhead reduces.
"In fact Acturis is seeing a significant influx of new brokers and startups which underlines the dynamism of this segment."