Former Gallagher International chief criticises US executives' behaviour in lawsuit defence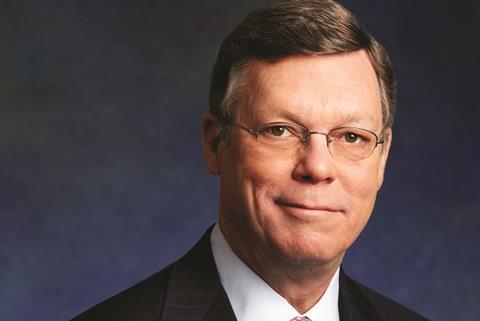 David Ross has alleged that members of the Gallagher International business team suffered "personal attacks and bullying" from senior individuals at Gallagher US.
The allegations are among a sensational list of claims Ross has made in his defence and counter-claim against Gallagher, which sued Ross for diverting acquisition opportunities and tempting away key staff after his resignation.
Ross was chief executive of Gallagher International before resigning in February 2015.
'Appalling behaviour'
Ross listed the alleged personal attacks and bullying as one of the reasons that key staff were at risk of leaving Gallagher.
Ross mentioned the behaviour of US executives towards the Gallagher International team in several places in his defence.
He claimed that UK retail chief executive Janice Deakin and executive chairman for underwriting and distribution Adrian Brown had each threatened to resign "on numerous occasions" because of the behaviour towards them from Gallagher US – in particular group chief executive Pat Gallagher, his brother Tom Gallagher, who chairs Gallagher International, and group chief financial officer Doug Howell.
Ross also alleged that former Gallagher UK retail head Janice Deakin, who Ross tempted to Gallagher from Aviva in April 2013, had approached human resources director Elizabeth Ibeson around November 2014 indicating that she intended to resign after "appalling behaviour" towards her from Gallagher US retail head Jim Gault.
Gault had visited London alongside group chief executive Pat Gallagher and brother Tom Gallagher, who chairs Gallagher International.
Ross claims he spent about two hours trying to persuade Deakin to stay at Gallagher after the incident.
'Disastrous' visit
Elsewhere, Ross described a visit to the London office by Pat Gallagher and Doug Howell in November 2014 as "distrastrous" and claimed that it had "led to morale amongst the executives reaching an all-time low".
For his own part, Ross alleged that the Gallagher brothers had told him that they intended to fire him on at least three occasions from about mid-2013 onwards, which he said was "undermining and unsettling".
Further, Ross said that in a debrief meeting with Pat Gallagher, Gallagher suggested Ross was to blame for executives being unhappy.
Gallagher will contest the contents of Ross's defence at the trial in July.