Hester says RSA's half-year results is evidence that insurer's turn-around is paying off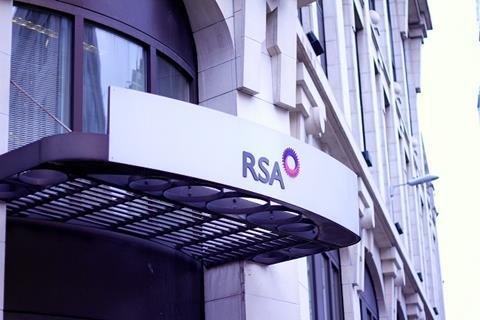 RSA can perform extremely well on its own under its new guise group chief executive Stephen Hester has said.
Speaking to journalists following the release of the insurer's half year results Hester said RSA was starting to show good evidence that its turn-around was paying off.
The insurer's UK arm reported a combined operation ratio of 94.4% in the first half of 2015, a 6.2 percentage point improvement over the loss-making 100.6% it reported in the same period last year.
Group operating profit was £259m (H1 2014: £141m), while group underwriting profit was £101m - a swing from £23m loss in 2014.
Hester said: "I believe that RSA in its current or new guise under our new strategy can perform extremely well on [its] own. The evidence is there today.
"We believe the value of RSA standalone can be strong for many years to come and our strategy is designed to do that. Clearly that will involve the value of RSA increasing materially as investors recognise the progress we make.
"Our focus is making sure that RSA is on a path to becoming the most valuable company we can make it and we believe that path is one we can tread."
Last week Zurich said it was considering a takeover bid for the company causing RSA to become the centre of takeover speculation.
Answering questions about a possible takeover Hester said the ball was in Zurich's court – adding that he was not flustered by the trend of consolidation in the market.
"The only threat to any business is if its business model is under-performing," Hester said.
"If [consolidation] produces outstanding opportunities for shareholders then that is a good thing, but it remains to be seen whether that will be the case. But we are not flustered by it both in terms of future prospects or timing.
"There is no business law in any industry that says the only kind of company that can survive is a company of a particular size or shape.
"In ten years and in 20 years time, the insurance industry will see some terrific performers who are very big, middle-sized and small-sized."