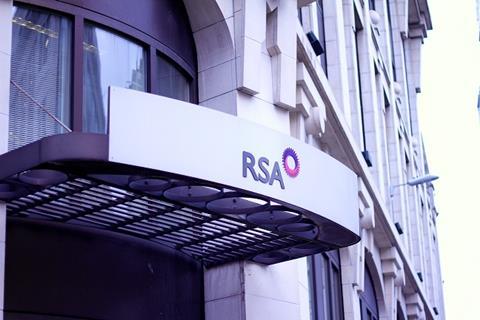 RSA is planning to halve the amount of redundancy pay for staff who joined the company before April 2013.
The insurance group is also planning to stop paying new contributions into its defined benefits pension schemes from 31 October 2016.
RSA will consult staff on the changes. The consultation will run from 18 May to 18 July, after which RSA will decide whether to go ahead with the changes.
AN RSA spokesperson said: "We have informed our employees that we are starting a consultation process on changes to our two UK defined benefit pension schemes and our redundancy policy for UK-based employees.
"No decision has been made as to whether the the proposed changes will proceed."
Staff who joined RSA before April 2013 currently get four weeks' pay for each year they worked at the company if they are made redundant. The company wants to change this to two weeks' pay per year.
Staff employed since April 2013 get statutory redundancy pay, which is one week's pay for every year worked if they are between the ages of 22 and 40, and one and a half weeks' pay for those aged 41 or over.
RSA's defined benefits pension schemes have been closed to new members since 2002. Under the new proposal, the scheme members' existing pension pots they have built up in the scheme will be protected, but the company will no longer add to the pension pots. RSA will, however, continue to make payments into the scheme to fund the scheme deficit.
The proposals come after a period of cost-cutting at RSA. In February the insurer announced plans to reduce the office space it takes up at four of its UK sites and close its Bristol office. None of the employees at risk of redundancy in 2016 will be affected by the new redundancy proposals.