Insurer has a seen an uptick in the amount of commercial business it has written from pop-up events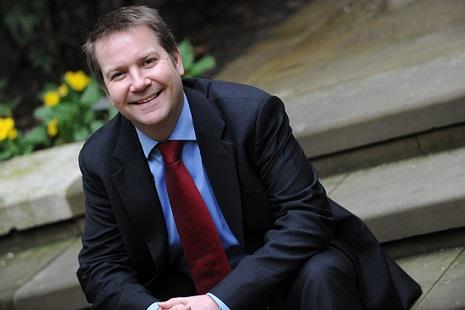 RSA is rolling out its next set of pop-up trading sites to help it write more business and strengthen relationships with brokers.
It is holding its third event today in Southampton. The second pop-up trading site was held in Plymouth yesterday, while it will be holding a fourth in Hull on 11 June.
The insurer held its first pop-up trading event in Liverpool last October.
At the one or two-day events, where the insurer sets up a temporary site, brokers are invited to visit and place insurance for risks that range from small and medium-sized (SME) to mid-market.
The insurer said the events would also enable brokers to meet members of the senior team and allow the insurer to showcase its products.
RSA has 14 permanent trading sites stretching from Edinburgh to Redhill.
RSA Commercial regions director Paul Hirst said the pop-up trading sites had been set up in locations where RSA did not have a permanent trading site.
Typically the brokers in these areas who want to trade face to face with the insurer are visited by RSA's field team or underwriters, or they can visit the site that is closest to them.
Using the Liverpool event as an example of how the events have helped the insurer to write more business, Hirst said the insurer saw a significant uplift of premiums written that was as much as six figures.
But he stressed the pop-up centres went beyond just providing an opportunity for brokers to trade.
According to Hirst they are used as a way to strengthen relationships with existing brokers and to build relationships with brokers that do not trade actively with RSA.
He said: "The pop-up trading sites are a natural extension of everything we are doing. We have certainly had much better relationships with brokers who we knew less well.
"It has helped us to rebuild or re-energise relationships with brokers that might have been quiet with RSA. We have certainly seen an uptick in trading off the back of these events.
"It is a chance for them to meet the local guys they know and spend time with them and build relationship with the senior executive at RSA."
Regional trading sites
RSA has no immediate plans to increase the number of trading sites it has, but Hirst said the insurer had made some improvements over the last nine months that was helping it to win new business.
It has given more autonomy to its branch underwriters to make decisions, which Hirst added, gave the staff the flexibility to trade on the ground with brokers.
The insurer has also strengthened its risk management process and has launched new products.
Join the debate in our new LinkedIn specialist discussion forums