The number of vishing calls that LV='s staff receive is rising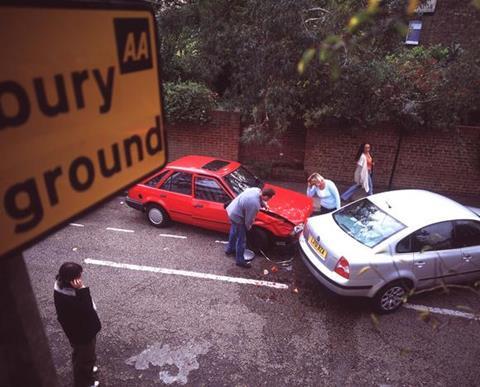 LV= is having to fork out £4.5m annually to run the team that tackles fraudulent insurance claims.
The insurer also said that whiplash claims account for 11% of its motor premiums, while 10% of its claims handlers are employed purely to tackle fraudulent claims.
At a recent debate in Westminster, Conservative MP and Transport Select Committee member Karl McCartney met with a number of MPs, including the parliamentary under-secretary of state for the Ministry of Justice (MoJ) Caroline Dinenage, to raise his concerns about spurious whiplash claims.
He said: "That is a significant and unnecessary cost for consumers. Businesses are also affected by rising premiums for company vehicles. For small businesses in particular it is an unwelcome and unnecessary cost."
McCartney said the government needed to address the root cause of motor insurance fraud and customer harassment, which he blamed on the excessive cash in the system that created unwarranted incentives.
To deal with the problem, his made a number of recommendations, including ; the introduction of a minimum threshold for simple whiplash claims, replacing cash compensation with rehabilitation, making judges aware of the cost of fraudulent claims to the nation.
McCartney also recommended the government should remove the civil court aspect of chasing a fraudulent claimant.
'Unlawful' CMC tactics
McCartney has also been told by insurers that the number of whiplash claims being made without the knowledge or consent of the claimant is increasing.
He also said that a range of unlawful tactics were being used by claims management companies (CMCs) to obtain and verify the data.
He added: "In such cases, CMCs act without formal instruction and the claimant does not sign any documents.
"Some claims management firms have even forged claimants' signatures. The practice of vishing insurance companies is rife."
McCartney has also been told by LV= that the number of vishing calls its staff receives is rising. In just this year to October, LV= has already received more than 3,000 vishing calls.
Vishing occurs when a fraudster poses as a bank representative on a phone call to lure unsuspecting victims into parting with financial details and other sensitive information.